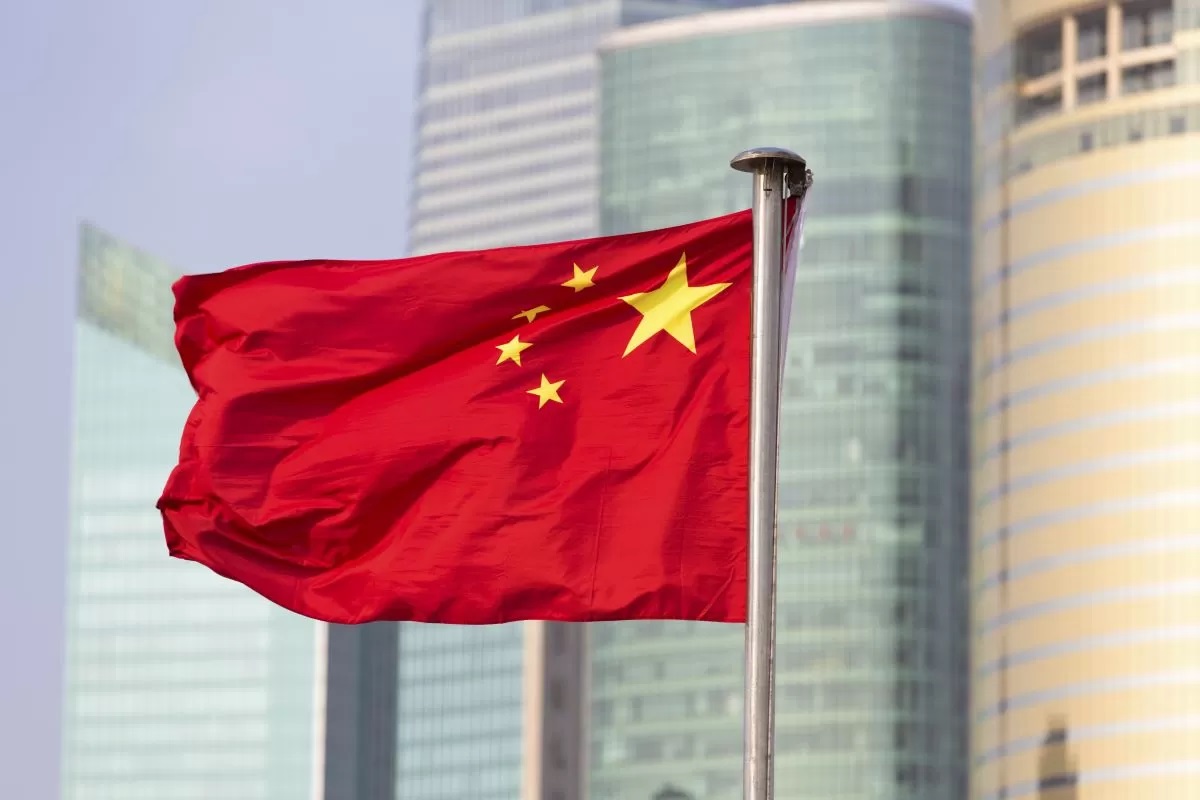 China is softening its stance over how to restructure billions of dollars of debt held by poor nations, offering a glimmer of progress in long-stalled talks over unlocking desperately needed aid.
Discussions underway Wednesday in Washington during the World Bank and International Monetary Fund's Spring Meetings were aimed at ending a deadlock among the biggest creditor nations on how to renegotiate poorer nations' debt, which had become unsustainable amid surging inflation and a stronger dollar.
Leaders including People's Bank of China Governor Yi Gang, World Bank President David Malpass, IMF Managing Director Kristalina Georgieva, US Treasury Secretary Janet Yellen as well as officials from G-20 host India and Zambia — which is seeking debt relief — attended Wednesday's meeting.
A proposal under discussion would see the World Bank provide fresh low-interest concessional loans and grants to countries that have defaulted, in exchange for China dropping a key demand that multilateral development banks take losses alongside other creditors in debt restructurings. The talks were described by people familiar with the matter, who asked not to be identified because the discussions are private and the outcome is still uncertain.
After hearing complaints from developing nations about Beijing's stance on the sharing of losses on loans, China — the biggest bilateral creditor to poor countries — decided to soften "relevant positions" given broader diplomatic considerations, according to a person familiar with the matter.
Key to the compromise is the World Bank increasing its emergency assistance to countries in debt distress, something that Malpass, its outgoing president, said Tuesday that the lender was already intending to do.
Officials from a number of countries cautioned, however, that a major breakthrough is unlikely this week, that China's position remains unclear and the discussions are focused largely on the overall process.
Even if Chinese officials withdraw their demand, "it's still not clear they will provide relief and financing assurances in a manner that is both timely and consistent with other official bilateral creditors," said David Loevinger, a sovereign analyst at TCW Group Inc. and former US Treasury Department senior coordinator for China affairs.
Joint Action
To truly solve the debt problem, all parties need to implement the principle of joint action and fair burden, a spokesperson from the Chinese foreign ministry said. Multilateral creditors, together with bilateral official and commercial ones, should propose plans for participating in resolving debt, the person said.
The US — which is the biggest shareholder in the World Bank — opposes the inclusion of loans by multilateral development banks in any debt restructuring, arguing that any "haircut" would undermine those bodies' ability to respond to crises and make concessional loans.
A US Treasury official on Tuesday reiterated Washington's opposition to MDB debt-restructuring participation, saying that these lenders provide financing at low rates and that the concessionality often increases as a country moves into debt distress.
The standoff over debt restructuring and the role of development institutions has played into the larger dispute between China and the US, particularly when engaging with developing economies where they're both seeking influence.
Wednesday's Global Sovereign Debt Roundtable meeting involved a "very good discussion," Georgieva told reporters as she left the hall where it took place. US Treasury chief Yellen and Treasury Undersecretary for International Affairs Jay Shambaugh declined to comment when they left.
Urgent Need
Participants spoke about the comparability of treatment, the role of MDBs, information sharing, and exchange of debt-sustainability analyses, IMF director Ceyla Pazarbasioglu said in a panel.
"It was a very constructive meeting where everyone acknowledged the need for reaching consensus, having a constructive discussion, because the countries that do need that treatment need it urgently — and I think that's understood by everyone in that room," she said.
The Wall Street Journal reported Tuesday on the possible compromise in the talks. Reuters reported that China would drop its demand on multilateral loans, citing a source it didn't identify.
The World Bank declined to comment, while the PBOC and IMF didn't respond to requests for comment.
The debt-relief efforts, begun by the Group of 20 in late 2020, were intended as a way to coordinate traditional creditor nations, like the US and France, with emerging creditors, particularly China, the biggest lender to emerging economies.
Yet that mechanism, known as the Common Framework, has faced repeated delays over differences about how to treat various forms of debt.
More than 70 low-income nations face a collective $326 billion burden. About 15% of low-income countries are already in debt distress and another 45% face high debt vulnerabilities, and the list is growing.
Other Compromises
Among the compromises under discussion is a three-month deadline from when IMF reaches a staff-level agreement with a debtor country for creditors to offer financing assurances, said two of the people. Such assurances are essential for the IMF's board to sign off on any loans.
If consensus isn't reached in that time frame, the IMF would be able to invoke its so-called lending into official arrears policy to disburse money. That provision seeks to prevent a creditor from blocking assistance to a cash-strapped country that's shown commitment to meet loan conditions.
To help the Common Framework process work more smoothly going forward, Malpass said this week that the IMF and World Bank also might provide their joint debt sustainability analysis for debtors with all creditors at the same time, increasing transparency. China had earlier raised questions about the institutions' analysis, further slowing the efforts to reach a consensus.
A breakthrough in talks this week could open the way for restructurings in nations including Zambia — the first African nation to default on its debt during the pandemic era — and help speed up the deployment of billions of dollars in IMF aid. The African country has been in talks to rework $12.8 billion in loans for more than two years.
DISCLAIMER: The Views, Comments, Opinions, Contributions and Statements made by Readers and Contributors on this platform do not necessarily represent the views or policies of Homebase Television Ltd.
Visit Our Social Media for More