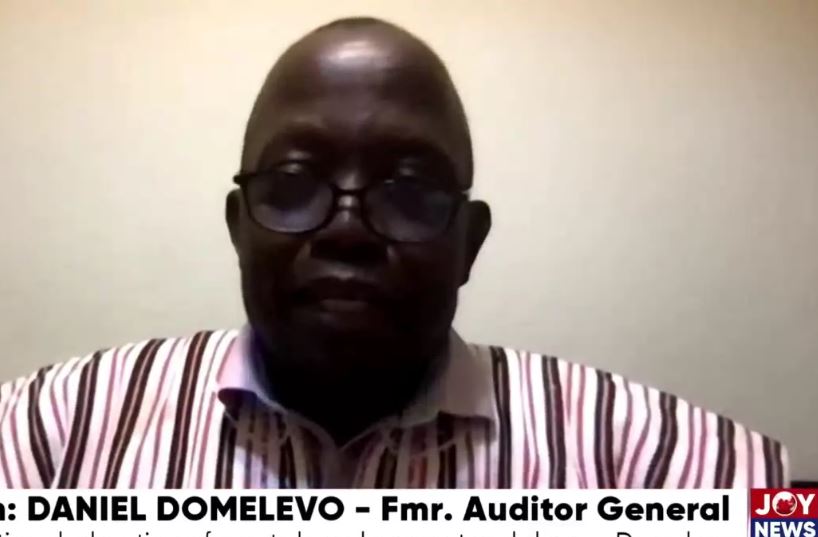 Former Auditor-General, Daniel Yaw Domelovo, has questioned the effectiveness of the country's Asset Declaration Law in its current state or format.
Speaking in an interview on JoyNews' Newsfile on Saturday, he stated that the current state of the law is not effective and fit for purpose.
According to him, there is a need to improve upon the Assets declaration bill presently before Parliament.
"We have to take seriously the Assets and Liabilities declaration by office holders in the country. You and I agree that the law as it stands at the moment is a joke," he told Samson Lardy Anyenini.
He explained that if the law were effective, it would have helped hasten investigations into the alleged "stolen money case" of the former Sanitation Minister, Cecilia Abena Dapaah.
"If the declaration was properly done and verified, I think some of the claims date as far back as 2003 or 2005 – that was when she was in the previous NPP administration, so we could have gone there to see whether those things were declared, properly verified and existed and it would have helped the investigation and also published."
Mr Domelevo's comment comes after latest court documents filed by the Office of the Special Prosecutor (OSP) revealed that a bank account belonging to the deceased brother of former Sanitation Minister, has been actively sending money to the former Minister.
Exclusive copies of documents secured by JoyNews and filed in court by the Office of the Special Prosecutor also disclosed that the former Minister allegedly has millions of cedis, the source of which the OSP says she could not prove.
Cecilia Dapaah's dead brother's account still sending money to former Minister – OSP alleges
This is the latest in an attempt by the Office to confirm the seizure of suspected tainted properties belonging to Madam Dapaah.
Reacting to this, the former Auditor-General advised that caution be exercised in the matter in order not to be in contempt of the court.
He further called for the introduction of a lifestyle audit.
This, according to him, will serve as a preemptive measure to check and hold public officers accountable "when we think their lifestyle is not in sync with their resources."
He added that it can help limit the extent to which public holders can abuse public funds.
DISCLAIMER: The Views, Comments, Opinions, Contributions and Statements made by Readers and Contributors on this platform do not necessarily represent the views or policy of Multimedia Group Limited.
Visit Our Social Media for More
About Author