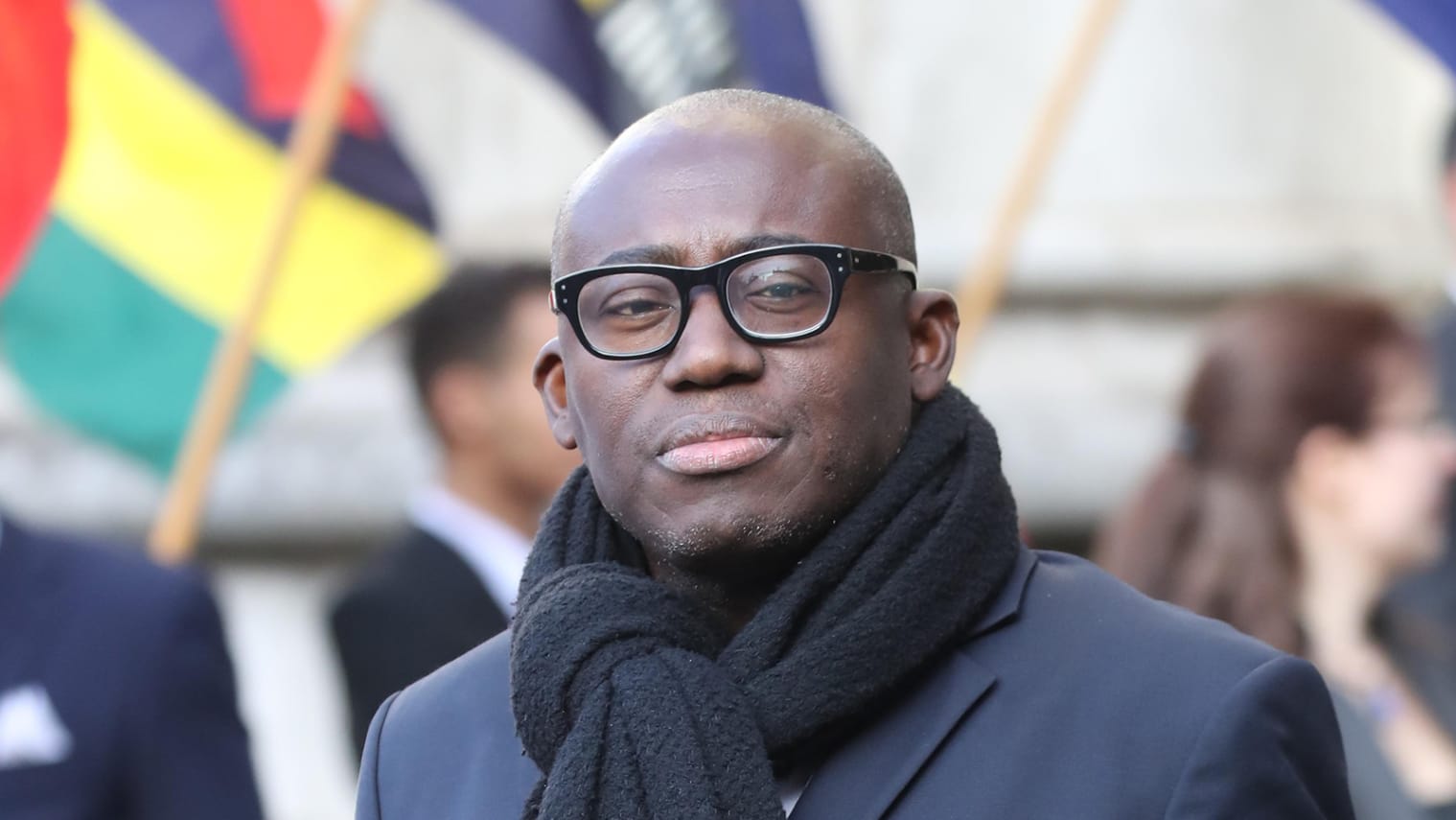 Edward Enninful, the Editor-in-Chief of British Vogue, has shared details about his childhood, unveiling the fear and apprehension he experienced in the presence of his father due to his strict and authoritative nature
In a candid conversation with The Diary of A CEO on YouTube, Mr Enninful reminisced about how his father's mere presence would instil fear and nervousness within him.
He recounted instances where he would hastily tear up his drawings of women upon hearing his father approaching.
"My father's demeanour petrified me. Whenever he was around, playing outside was out of the question; he expected us to be at home, diligently studying.
"He was an authoritative figure, very much rooted in his African heritage and upheld strict standards," explained Mr Enninful, reflecting on his father's character.
Despite the rigidness of his father, Mr Enninful emphasised the profound impact his mother had as a creative force in his life, juxtaposing her against his father's lack of artistic ability.
"My mother was the embodiment of creativity, an incredibly warm and nurturing figure. I recall her inviting me into her room with pen and paper, saying, 'Come into the room. There is this lady, and I will sew her into a dress. Zip her up,'" he fondly reminisced.
He went on to highlight the stark contrast between his parents' characteristics, noting, "it was quite peculiar to have a father who lacked any artistic inclination yet embodied strict discipline, while my mother exuded creativity."
In acknowledging his inheritance from both parents, he recognised the interplay of discipline and creativity in his own life, leading to an intriguing amalgamation of traits.
"It's rather amusing because now I find myself embodying both aspects. I am exceptionally disciplined and punctual in my work, yet equally imbued with a deep well of creativity. I've acquired a blend of attributes from both my parents," he admitted, highlighting the dichotomy within himself.
Watch the interview below:
[embedded content]
DISCLAIMER: The Views, Comments, Opinions, Contributions and Statements made by Readers and Contributors on this platform do not necessarily represent the views or policies of Homebase Television Ltd.
Visit Our Social Media for More
About Author