Breaking News: Fire Engulfs Dome Market
Information received indicates that Dome market in the Ga East Municipality is currently on fire.
Mr Seth K. Kissi, the NADMO Boss, confirmed that there is an outbreak of fire in the market currently. He said the fire service has been at the scene for hours.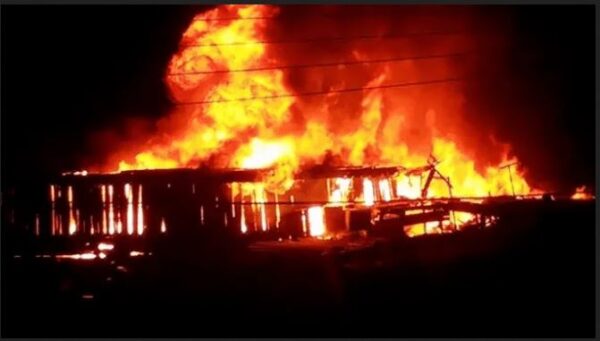 Read also: New Voter Registration Exercise, Shameful – Bagbin
He said ," the fire is almost quenched and we are left with smoke but since there's a smoke means there's fire".
About 30 shops have been razed down in a Thursday morning fire outbreak at Dome in the Ga East Municipality of the Greater Accra region, as reported earlier.
In more detail, officials of the National Disaster Management Organisation (NADMO), the fire is believed to have started from a catering shop near the market. No casualty has been recorded.
He also said the fire service are at the scene working to douse the flame.