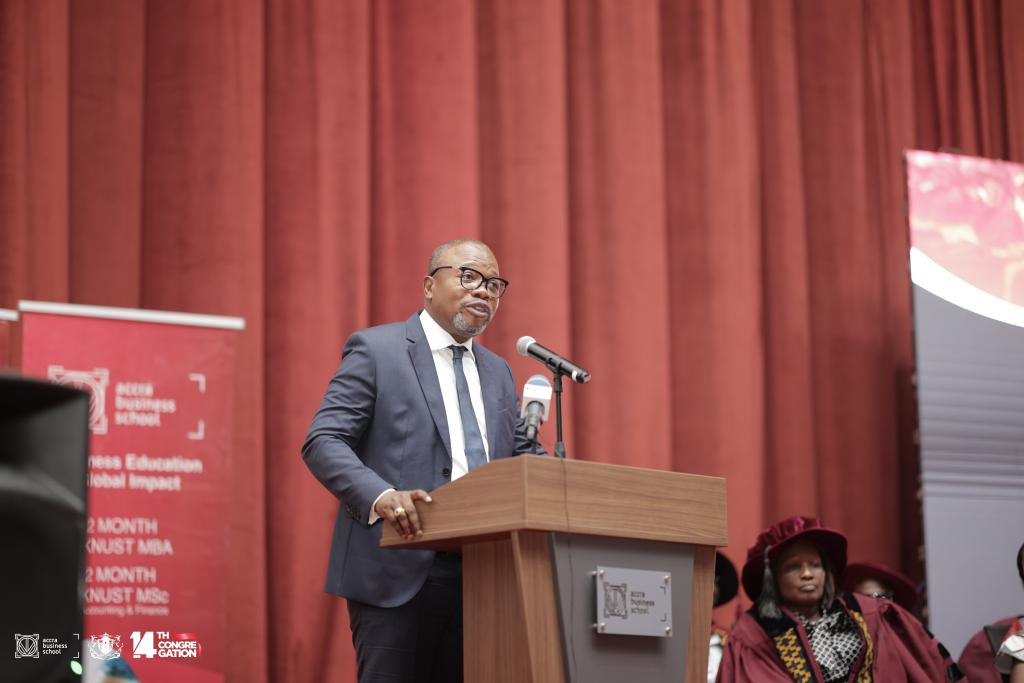 The chairman of the Governing Council of Accra Business School has urged more investment in education and skills as a countermeasure for dealing with the difficult conditionalities of the recent International Monetary Fund (IMF) bailout programme.
Bishop Gideon Titi-Ofei said this at the 14th Congregation of the Accra Business School, where 261 students were conferred various degrees, including MSc Accounting & Finance, MBA (KNUST), Wrexham University MBA, and ATHE Level 6 &7.
According to him, while these conditionalities of the IMF may seem daunting, they provide a unique opportunity for Ghana to address some of the underlying issues that hold back our economy.
"One of the ways we can reduce poverty is by investing in education and skills training. By equipping our citizens with the skills, they need to succeed in the workforce, we can create a more productive and prosperous society.
"This could involve investing in vocational training programmes, expanding access to higher education, and providing job placement services," he said.
Bishop Titi-Ofei also stressed the need to create jobs and increase incomes by focusing on the growth of small and medium-sized enterprises (SMEs).
"These businesses are the backbone of our economy, and we must do everything in our power to support them. This could involve providing access to credit, reducing bureaucratic hurdles, and creating a more favourable business environment overall," he stated.
The highly renowned spiritual leader urged Ghanaians to embrace the values of hard work, diligence, and social justice and work together to build a more prosperous and equitable society amidst this IMF programme.
Bishop Titi-Ofei congratulated the graduating class of 2023 on reaching the latest milestone, urging them to go out and be job creators rather than job seekers.
DISCLAIMER: The Views, Comments, Opinions, Contributions and Statements made by Readers and Contributors on this platform do not necessarily represent the views or policies of Homebase Television Ltd.
Visit Our Social Media for More
About Author