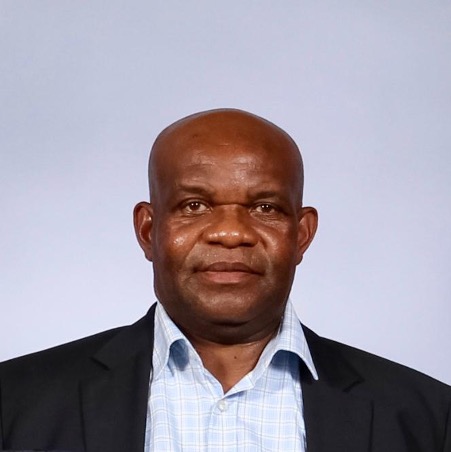 Nii Bannerman, Head of the Bannerman Families, Catechist Chiringa Nii Frimpong Bannerman, Head of Bannerman Family, Osu Amanfon, Jacob Kofi Vanderpuije (Head of Vanderpuije Family, Scotland Yard), Nene Edwin Adolphus Opata Azu (Head of Family, Azu Royal Family – Kokum), Dr Willing Vanderpuije, Rev. Jacob Vanderpuije, The Dodoo and Lamptey Families and Ablorh Mills Families, Mr Victor O. Laryea-Head of Ashong Ohetse Family of Afienaa regret to announce the sudden death of
Anthony Richard Osei Tutu Bannerman
On Friday 21st April 2023 at the Chelsea Westminster Hospital in London.
He was 63 years old.
Funeral Arrangements are as follows:
Burial, Memorial and Thanksgiving Service will be held at 10.45 am on Friday 16th June 2023 at St. John's Methodist Church 9-11 East Hill, London SW18 2HT.
Interment at 1:30 pm at the Mortlake Cemetery, Clifford Ave, London SW14,7BU
Widow
Ms Experience Dodoo
Children
Issabella Naa Sarkua Barnor ,Naa Lamiley Bannerman and Nii Lante Bannerman
Brothers and Sisters
Charles Karikari Bannerman, Mrs Dorothy Naa Abia Quansah, Alexander Nii Katey Bannerman (Nii Bannerman) and Mrs. Edith Afrakuma Odamtten
Nephews and Nieces
Naa Lamley Bannerman and siblings, Nadine Aba Sakyiwaa Quansah and siblings, Reginald Owula Agyeman Bannerman and siblings and Georgia Atswei Odamtten and sister Joseph Kwame Adams
UNCLES AND AUNTIES
Madam Theresa Awah Bannerman and siblings. Madam Esther Akweley Bannerman and siblings. Madam Kate Sarpongmaa Bannerman and brother. Madam Agnes Afrakuma Bannerman and siblings. Mr. Percy Bannerman and siblings, Kisslove Pimpong and siblings Mrs Doris Pobee and siblings,Mrs. Kate Lawson and Ms. Sarah Akwele Laryea
COUSINS
Majorie Celestia Quist, Bros & Sisters, Mary Hammond and sibling, Mariam Naa Lamley Mills, Bro & Sisters, Arthur H. N. Sackey, Bro & Sis, Abraham T. Schandorf, Bros & Sisters, James Nii Katey Bannerman, Bros & Sisters, Almand Nii Boateng Bannerman & Bro, Mrs Susuanna Bannerman-Lambo, Bro & Sisters, William Ekow Eyeson and Siblings, Victoria Essilfie-Conduah and siblings, Henry Nii Kwatei Vanderpuije and sibling, Albert Lutterodt and siblings, Isaac Nortey and siblings, Stephen Nortey and siblings, Nana Afro Pimpong and siblings, Nii Lantey Pimpong and siblings, Robert Pimpong and siblings, Adjele Holm and sisters
In Laws
Mrs Eunice Bannerman, Captain Samuel Quansah, Mrs Phyllis Nueki Bannerman, Mr George Odamtten, Christie Laryea (USA), Rexford Dodoo (UK), Ethel Dodoo (USA), Lee Dodoo (USA), Nii Amanor Dodoo, Nii Amponsah Dodoo, Nii Adu Dodoo (USA), Abigail Agbai (USA) and Bridget Hammond (USA)
Chief Mourners
Nii Bannerman, Head of the Bannerman Families, Catechist Chiringa Nii Frimpong Bannerman, Head of Bannerman Family, Osu Amanfon, Jacob Kofi Vanderpuije (Head of Vanderpuije Family, Scotland Yard), Nene Edwin Adolphus Opata Azu (Head of Family, Azu Royal Family – Kokum), Dr Willing Vanderpuije, Rev. Jacob Vanderpuije, Mercy Afua Laryea, The Dodoo, Lamptey, and Ablorh Mills Families, Mr Victor O. Laryea-Head of Ashong Ohetse Family of Afienaa, Peter Azu, Joseph Kofi Agbozo, Theodoros William Wulff, Douglas Dodoo, Alex Dodoo.
DISCLAIMER: The Views, Comments, Opinions, Contributions and Statements made by Readers and Contributors on this platform do not necessarily represent the views or policies of Homebase Television Ltd.
Tags:
Visit Our Social Media for More
About Author