President Nana Addo Dankwa Akufo-Addo has directed the Ghana Revenue Authority (GRA) to revise its directive to exempt refrigerated cargo containers from Terminal 3 to the Reefer Yard of the Tema port.
In a letter signed by the Secretary to the President, Nana Asante Bediatuo to the Acting Commissioner General of GRA, Ammishaddai Owusu Amoah, taxes and duties on these particular cargoes should be paid at the Reefer Yard before delivering to consignees.
The directive is coming at back of a stand-off at the Tema port last Tuesday when port workers prevented all vessels from entering the port to discharge cargo at the terminal.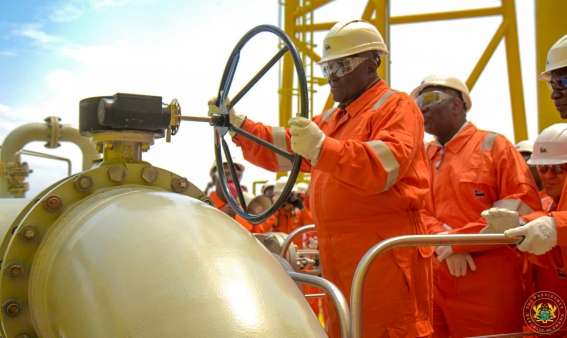 The action by the leadership of the Maritime and Dock Workers Union (MDU) and the local union of Ghana Ports and Harbours Authority (GPHA) to restrain piloting and towing for hours, left vessel owners stranded at the anchorage and disrupted stevedoring business and other supply works.
According to the MDU, it was a signal to push government to honour its part of the GPHA-MPS deal and grant the 20 percent of vessel calls with containerized cargo and give them the refrigerated (reefer) business once more.
The directive to give reefer business back to GPHA will help save the current financial crisis of the Authority and help utilize the new Reefer Yard, which was built with loan but has become a ghost town.
Port workers' persistent pressure and Tuesday's protest, according to the Union, are to compel the Transport Minister, Kwaku Ofori Asiamah, Board Chairman Peter Mac Manu and government to come out with an immediate roadmap.
By Josephine Antwi-Adjei