President, African Development Bank (AfDB), Dr Akinwumi Ayodeji Adesina, said growth has made a compelling case for investors to put their money in Africa for climate change and green growth. 
He said should private sectors provide the $2.7 trillion fund needed annually for climate change, the Bank would use it to "support African countries to climate-proof their economies, green the Sahel region, recharge the Lake Chad basin, and insure every African country against catastrophic events." 
Dr Adesina said that the Bank had several ways that it supported the private sector players to invest at a
minimum risk, adding that Africa is the second least continent with investment loss globally.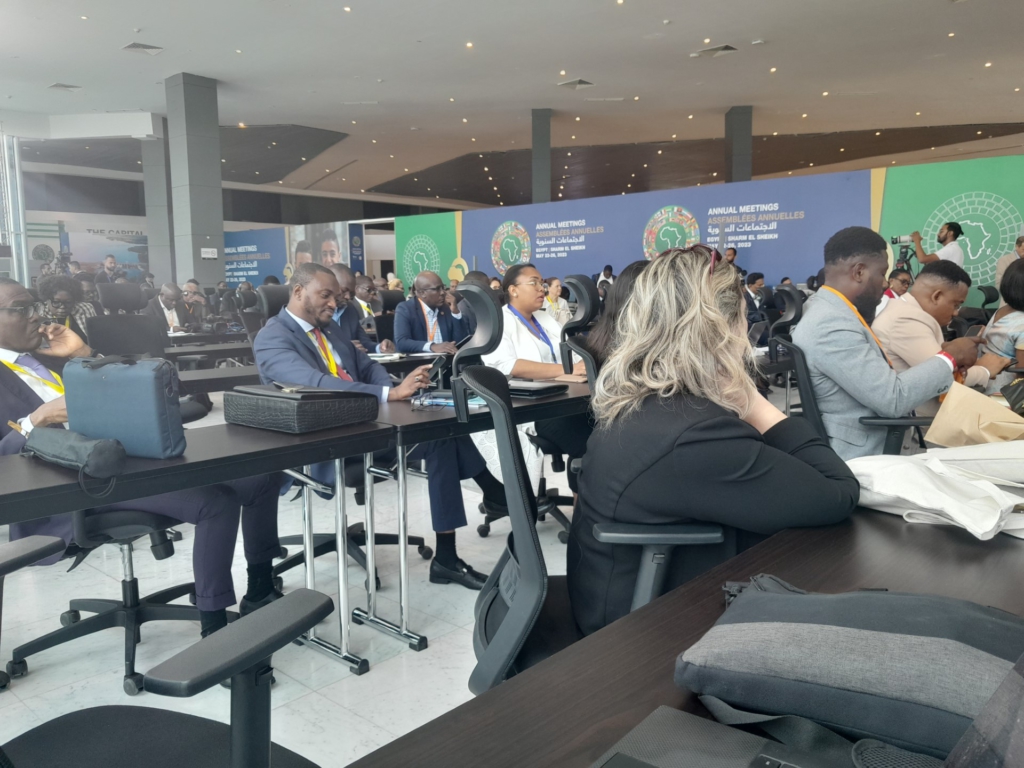 "Moody's did an assessment for over a decade looking at the losses for infrastructure globally and found that Africa has the lowest rate of loss to investment and infrastructure in the world," he said. 
"So, the issue is not about risk, but how you manage risk because there's risk in everything. We have partial risk and credit guarantees that we provide that allow us to be there with the private sector to be able to make those investments," he added. 
Dr Adesina was speaking at a media lunch on Day one of the 2023 Annual Meetings of AfDB at Sharm El Sheikh, Egypt of Monday, May 22, as the Bank reach out to private investors to get more funds to meet its climate change and green growth needs. 
The World Meteorological Organisation (WMO) in its 2021 State of the Climate in Africa report stated that: "Africa only accounts for about two to three per cent of global greenhouse emissions but suffers disproportionately from results, including droughts,
desertification, floods, tropical cyclones, heat stresses, and water deficits. 
 "So far, we've not had any challenges at all, and we're right behind you (private investors)," Dr Adesina said as he assured private investors of the Bank's support to make their investment in climate change and green growth profitable. 
On the Bank's effort in mobilising funds for climate change and green growth, he said that AfDB in its 16th replenishment last year by the African Development Fund (AFD), mobilised $8.9bn for countries that were most affected by climate change and unable to access funds. 
This was in addition to the Climate Action Window to raise finance for climate adaptation, which raised $429 million to support 20 million farmers to have access to climate-resilient agriculture technologies, and access to weather index insurance to other 20 million people.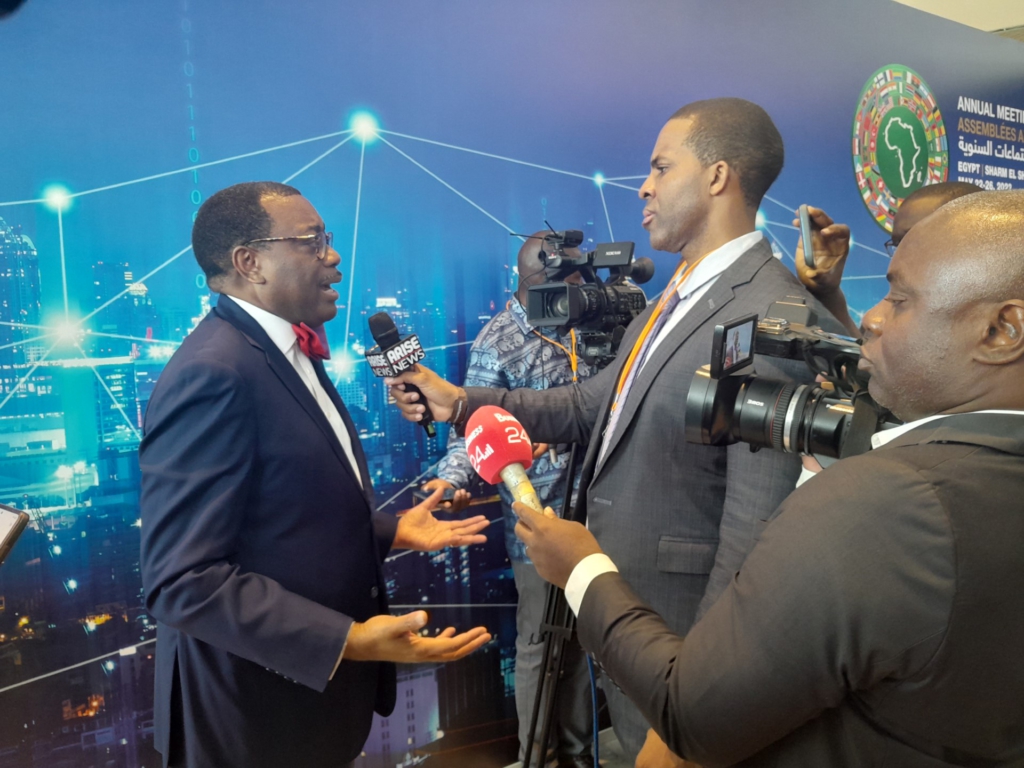 He also noted that the Bank had approved a partial credit guarantee of $345 million to allow Egypt raise
about $500 million for clean transportation, renewable and energy efficiency. 
The credit is also to support sustainable water and waste management, financing for MSMSs and essential health services initiatives, all aimed at addressing climate change and its attendant effects.  
The AfDB president said that in Kenya, there was strong investor confidence in the country's strategy for green and economic growth as its third green bond was oversubscribed. 
The green bond project is aimed at accelerating the take up of green bonds as a tool for Kenya to tap into both domestic and international capital markets for green projects and assets. 
It is to facilitate climate change mitigation and adaptation investments, promote sustainable growth and prosperity and reduce poverty in Kenya through regulatory frameworks for a favourable green bond ecosystem.  
Data by AfDB has shown that 131 extreme–weather, climate change–related disasters were recorded on the continent in 2020 and 2021, of which 99 were floods, 16 storms, 14 droughts, and two wildfires.  
In particular, the number of floods in Africa has increased five-fold since the 1990s, and floods are more extreme than before, with recent data showing that flooding that occurred in 2020 across many parts of East Africa.  
Africa is also estimated to have lost annually about five per cent – 15 per cent of its Gross Domestic Product (GDP) per capita growth between 1986 – 2015 due to climate change-related hazards. 
These and other socio-economic impact on lives and livelihoods have made it crucial for the African Development Bank to increase its efforts in mobilising private sector funds to support public funds to address the myriad climate change issues and spur green growth. 
DISCLAIMER: The Views, Comments, Opinions, Contributions and Statements made by Readers and Contributors on this platform do not necessarily represent the views or policies of Homebase Television Ltd.
Visit Our Social Media for More
About Author