A new twist to love scam
The emergence of love searches online became relevant in the 21st century as the internet became acceptable to mankind. It has produced both negative and positive outcomes for people. This has resulted in the creation of numerous dating sites and groups. In Ghana, there is a new twist recently being used that is Facebook's anonymous feature in the search for love.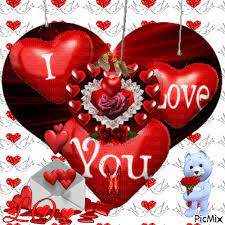 There has been a debate on whether true love exists online or not. I will say it is relative since there is evidence of people finding love online and of people being swindled in the name of love online as well. Many people have lost their resources, properties, and even lives due to online romance. It used to be dating apps, but now it's social media pages or groups, and occasionally WhatsApp pages or groups. The trending one is the rate at which the anonymous feature of Facebook is being used to scam people in the name of love.
Let me give you a preview of the whole process. For many reasons, it seems people are tired of searching for love physically in Ghana, so they have resorted to social media, particularly Facebook. Recently, a feature that allows people to post in groups without being identified by the group members was introduced to Facebook. This was done to aid people who wish to share their ordeals for assistance without being traced. In fact, it has been of great help to many people in finding solutions to their problems and getting answers to their questions regardless of judgement from people they know.
Recently, this anonymous feature is being used by people to search for love as well. Some of them are genuine, whilst others are scams. Today you will see in many popular Facebook groups posts by either males or females searching for love. They attach the type of lady or guy they want and leave either an email account or contact number for those who fit their description and are interested in reaching out. Sometimes too, they randomly select ladies from the comment section and inbox them. Some have turned out well for people, making them happy couples, whilst others are another story to talk about. To be honest, men are the most frequent users of this anonymous feature in search of love, and one might wonder if it is a way to gauge how desperate Ghanaian women are for marriage or a relationship.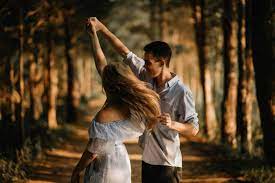 Surprisingly, most of these posts come with the feature of a woman being independent or working class. Are they the new targets for scammers? Some members of these Facebook groups have expressed their displeasure with men attempting to extort money from them, sleeping in their homes, and even requesting sponsorship for sick relatives or children. Is this the latest love scam in town? Drop your views in the comment section.
At the same time, one should be aware of how scammers are using anonymous posts to reach out to independent women looking for marriage. I believe society should reduce the amount of pressure placed on women to settle down or get married in order to keep them from falling prey to these scammers.
Also Read:17 Signs A Woman Shows When She Is No Longer Interested In A Relationship
Source: Rose Twum Marfo