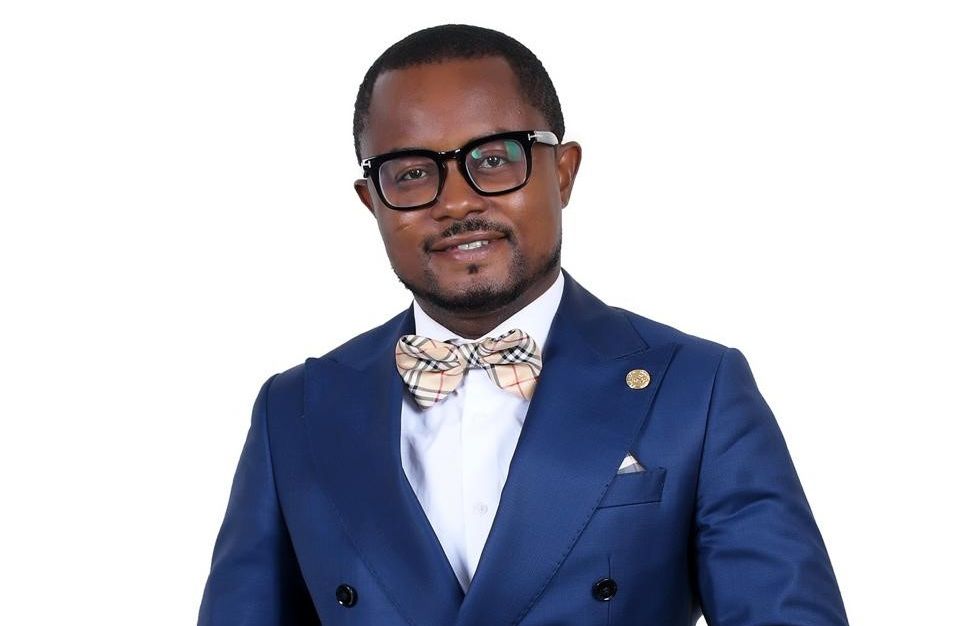 The 7th Ghana CEO Summit and Expo has been launched with a call on the government of Ghana to work together with relevant stakeholders including the Chief Executives(CEO) Network of Ghana, to restore Ghana's economy and strive to achieve sustainable economic sovereignty.
Founder and Chief Executive Officers, Ernest De-Graft Egyir, said the summit will offer concrete, innovative and actionable solutions, champions private sector growth, leads discussions around game-changing public policies and advocates for best growth-oriented practices to help the country move forward, build resilient companies and develop outstanding CEOs.
The 2023 Ghana CEO summit is being held under the theme "Economic Sovereignty, Sustainable Corporate Governance, Digital Industrial Transformation: New Paths for Growth and Prosperity. A Private-Public Sector CEO Dialogue & Learning."
Mr. Egyir said the theme will seek growth and prosperity for Ghana and for all , adopting three unique paths of economic sovereignty, Sustainable Corporate Governance ( ESG) and Digital Industrial Transformation.
He mentioned there is an underlying factor which is causing much of the harm of the recent string of economic crises – a lack of national economic sovereignty.
"Ghana's path through disruptions, from the pandemic to the conflict in Ukraine, remains uncertain, with interest rates trending upwards with pressure on the country's currency rising, supply chain disruptions, agricultural commodity inflation and rising public debt, Ghana's room to manoeuvre towards economic recovery is shrinking".
He therefore pointed out that event (crises) in the recent past have accelerated the transition towards renewables and a digital economy, adding, "these crises have shown the need to transform economies and pushed economic sovereignty to the fore. From reducing the trade deficit for food, and manufacturing medicine locally, the quest for economic sovereignty is becoming central to public policy across the continent".
Mr. Egyir called for a robust public-private dialogue involving CEOs and policy makers in setting the stage for those of tomorrow, noting, the country's top CEOs will share their visions of a more shock-resilient Ghana.
Call to action
The call to action for the 7th Ghana CEO Summit and Expo is that the government of Ghana should work together with relevant stakeholders including the Chief Executives(CEO)Network of Ghana, to restore Ghana's economy and strive to achieve sustainable economic sovereignty.
Value proposition
The summit will adopt a dynamic approach to deliver the value to its stakeholders. Therefore, there will be CEO panel discussions, plenaries, business cases, masterclasses and experts insights with Cohort of Speakers Panelists and Experts.
There will be keynote – plenary presidential dialogue session replacing the leaders voice.
The dialogue with the Special Guest of Honour will look on important policy issues ranging from resetting of the economic development agenda, public sector leadership, Business Regulatory Reforms, Social inclusion to digital economy agenda of government.
There will also be a plenary CEO Business Case Session on the topic "Radically transforming your business and becoming an African multinational company".
In this session, selected accomplished CEOs will share and explain how they strategized and executed corporate strategies in many African countries, among others.
Ghana CEO Excellence Awards – Honours to climax summit
The summit will be climaxed by a Ghana CEO Excellence Awards – Honours session.
The CEO Excellence Award-Honors aspect of the summit recognises, celebrates and profiles the achievements of CEOs and businesses. The award celebrates business success, innovation, leadership and contribution to the economy.
The 7th Edition of the prestigious Ghana CEO summit will take place at Kempinski Hotel Gold Coast City in Accra on Monday, May 22, 2023, from 9am to 5pm.
DISCLAIMER: The Views, Comments, Opinions, Contributions and Statements made by Readers and Contributors on this platform do not necessarily represent the views or policies of Homebase Television Ltd.
Visit Our Social Media for More
About Author