The Executive Secretary of Ghana Tourism Federation, Mr. Emmanuel Frimpong claim that the tourism work phase of visitors and foreigners visiting our sites, hostels and the car rentals, officially hasn't been easy in this era where COVID19 has engulfed everything and that is why we are asking the government to grant us a loan to maintain our sector.
Speaking to RSM Kofi Doe Lawson on the Eboboba morning show,  Mr. Emmanuel Frimpong, mentioned that, it hasn't been all rosy, yet leaders are putting measures in place and making it possible to survive the business in this era of COVID19.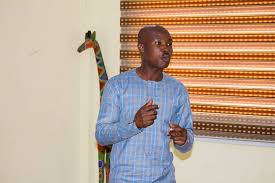 Read also: Ghana's Politics Does Not Always Produce The Best Candidates -Prof Stephen Adei
Meanwhile, management is striving hard to keep up with the situation at hand now and to keep the hotels in good maintenance, we are pleading the banking sectors also to grant us a loan to keep up with managing the industry.
He further added that it will be at the merit of the tourism sector, for the government to open the borders because it will aid in generating more income. The government should focus on domestic tourism in this era to improve the economy.
"Fear has entangled most Ghanaians and so they even refuse to step out or attend to social places and come into contact with the virus…..The tourism sector will take it upon themselves to take such people through education and precautionary measures taken to prevent getting in contact with the virus."
He also requested the government to support the sector so as to boost the economy and normalize the economy when the virus finally diminishes from our country, because our country is going to suffer the effects of COVID19 economically.
He concluded by sharing his observation with Homebase Tv that, the country as a whole does not recognize the tourism industry but he can also attest to the fact that, the 'Year of Return 'gave the industry more attention and income while announcing our country to people who did not know and have not heard the name Ghana.