90 Year Old Lady Lynched After Being Accused Of Witchcraft.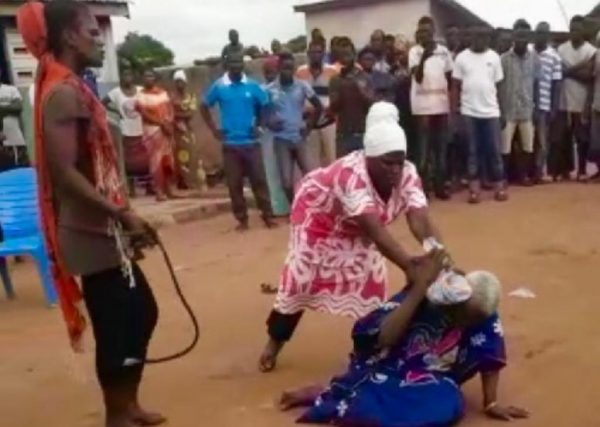 Views: 242
Read Time:
1 Minute, 27 Second
An old woman who is believed to be in her 90's has been killed after being accused of witchcraft through the act of lynching in Kafaba a town in the East Gonja Municipality of the Savannah Region bear Salaga.
The report we had shows that this wicked and inhuman act happened after a sage was brought into the community to apparently cast out witchcraft, called the victim to be a witch the victim has been identified as Akua Denteh.
The old woman was subjected to severe beating by Tanko and his accomplices till the old lady lost consciousness and gave up the ghost.
Read also: Ghana's Politics Does Not Always Produce The Best Candidates -Prof Stephen Adei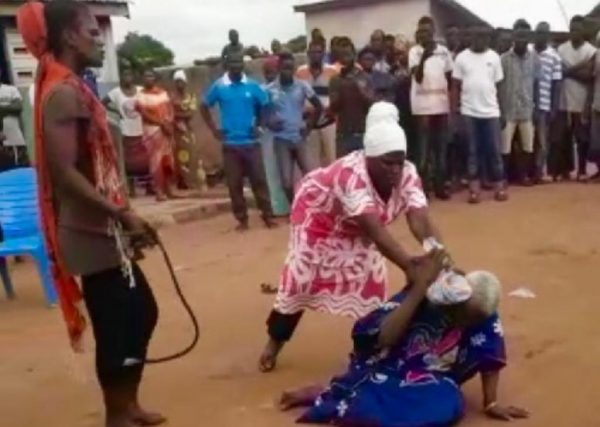 The Savannah Regional Police Commander, Deputy Commissioner of Police (DCOP), Mr. Enoch Adutwum Bediako said when the issue was reported to the Salaga Police they moved straight to the scene at, which is about 21 kilometres from Salaga and saw the lifeless body of the old woman, Akua Denteh.
The DCOP also made known that an inspection was conducted on the body of the victim which revealed a cut on the forehead and bruises on the right arm.
The body of the victim has been sent to TTH mortuary
Other community members, who witnessed the incident, only stood to instigate the actions against her.
The police are on the heels of those who initiated the act for the law to deal with them.
See video below: