Twenty-three new veterinarians from the School of Veterinary Medicine of the Kwame Nkrumah University of Science and Technology have been inducted into the veterinary profession.
The ceremony permits inductees to now hold themselves as fully-fledged Doctors of Veterinary Medicine after 6 years of professional training at KNUST.
The ceremony is a rite of passage for practitioners of veterinary medicine in the treatment, and prevention of cruelty to animals, and to upholding professional ethical standards.
Speaking at the ceremony, the Chairman of the Veterinary Council of Ghana, Dr. Jonathan Amakye-Anim entreated the new Vets to uphold the ethics of the profession and work with integrity.
"Ethics is defined as a group of moral principles or a set of values. It is also the principle of conduct governing an individual or a profession. The veterinary oath is an example: The conduct of a veterinary surgeon must at all times be in keeping with the standards articulated in the Veterinary Oath which every member is obliged to take on his or her registration.
"This is a public declaration of your commitment to assume responsibilities and obligations of the veterinary profession. It is also to strengthen you my younger colleagues to behave with integrity in extreme circumstances," he said.
"The veterinary profession has issues that the vet council strives to solve: including a call for the passage of the veterinary surgeon bill 2021, and the animal health bill 2020," he added.
Provost of the College of Health Sciences, Prof. Christian Agyare admonished the graduands to be mindful of their activities on social media.
He also advised them to use the housemanship period to explore other opportunities.
"Whatever you post on social media, be guided. You must put the profession first.
"Use your housemanship to identify where you want to go," he said.
Whilst advising his colleagues to contribute positively to the development of the profession, Dr. Daniel Abiliba Baba called on the government to facilitate the institutionalization of housemanship for veterinary medicine doctors.
"One of the current challenges is with housemanship. And we understand that it has been submitted to the attorney general. We are calling on the government to facilitate this important stage of our profession for young doctors to have adequate training and learning.
"My colleagues, we have the opportunity to help contribute our quota to the development of vets and the public health sector of Ghana. My class has been a special group," he said.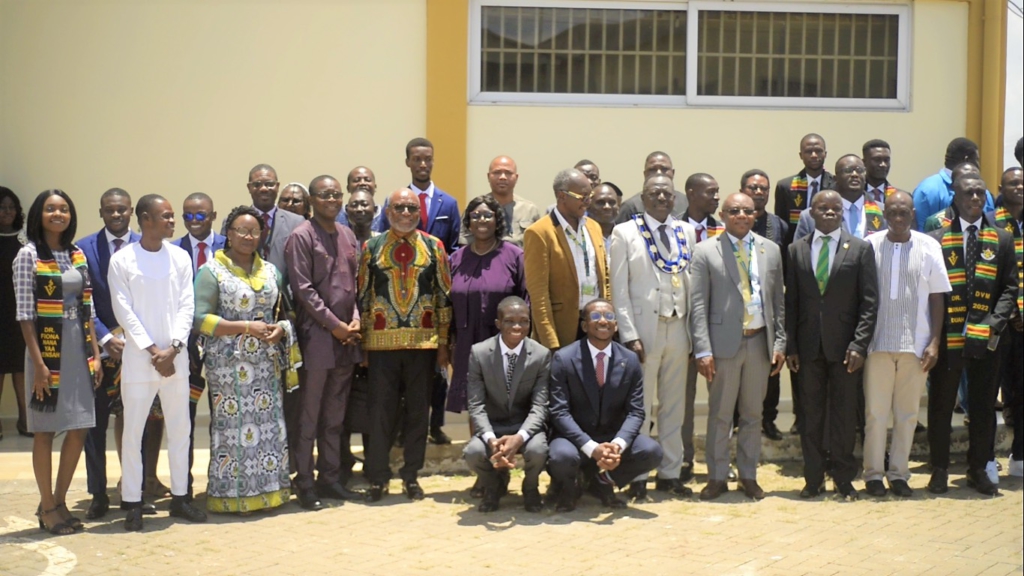 Meanwhile, Dr. Jonathan Amakye-Anim hinted the council is working to incorporate housemen into the salary structure of civil service.
Dr. Jacob Achumboro Ayang was named the valedictorian.
DISCLAIMER: The Views, Comments, Opinions, Contributions and Statements made by Readers and Contributors on this platform do not necessarily represent the views or policies of Homebase Television Ltd.
Visit Our Social Media for More