The Minister for Youth and Sports, Mustapha Ussif, has told the 2023 Economic and Social Council (ECOSOC) Youth Forum in New York, strives Ghana has made, through Youth Centred Policies towards realising its water and sanitation goals.
Responding to a question on Tuesday, 25th April on "How are young people supported to achieve Ghana's National vision for the water and sanitation sector, focusing on sustainable basic water and sanitation service for all," Ussif stated that the goal of the Government of Ghana for the water and sanitation sector is "to contribute to the improvement in the living standards of Ghanaians through increased access to and use of safe water, sanitation and hygiene practices and sustainable management of water resources."
He indicated that the Government, through various agencies such as the Ghana Water Company and its sector ministry, the Ministry of Water and Sanitation, have over the years deployed several strategies to improve access and coverage of potable water in rural and urban communities, promote effective liquid and solid waste management, and promote sustainable sanitation and water resources for all.
"In Ghana, we have set a national vision to provide sustainable basic water and sanitation services for all. This vision is aligned with the United Nations Sustainable Development Goals, particularly Goal 6, which focuses on ensuring availability and sustainable management of water and sanitation for all," he said.
He added: "To achieve this vision, we recognise that young people are a crucial component. Young people are the future of our country, and their energy, creativity, and innovation are vital to solving the challenges we face in the water and sanitation sector."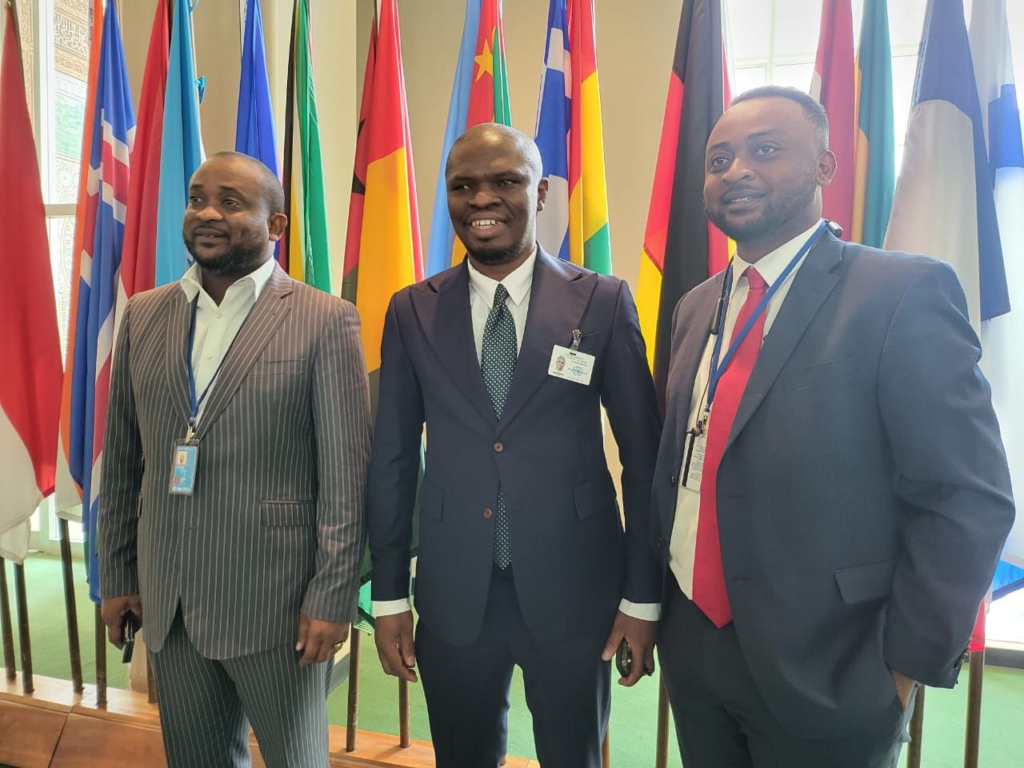 Highlighting several programs and policies by the Government of Ghana, the minister listed many policies and programs, including the Coastal Sanitation Assistants, Youth in Sanitation, and The Rural Sanitation Module and Strategy (RSMS), among others.
"Greater Accra Sustainable Sanitation and Livelihood Improvement Project (GASSLIP), Greater Accra Metropolitan Area Sanitation and Water Project (GAMASWP), and Greater Accra Resilience and Integrated Development (GARID) Project have also been implemented with strong involvement and participation of young people", he added.
"We have taken several steps to support young people in achieving our national vision for water and sanitation. First, we have prioritized youth employment in the water and sanitation sector. We recognize that young people need opportunities to gain practical experience and develop the skills needed to succeed in this field. Through various programs and initiatives, we are providing training and employment opportunities for young people in the water and sanitation sector.
"In conclusion, he indicated that the National Youth Authority (NYA) launched the National Youth Volunteer Programme to ignite the spirit of selflessness and volunteerism amongst young people in Ghana. The programme will see the implementation of modules such as infrastructure, environment, climate change, disaster risk management; and education, through empowering the youth to contribute to improving the environmental and sanitation conditions of communities."
Ussif who is currently in New York for a 4-day official visit in the company of the CEO of NYA, Pius Enam Hadzide, CEO of YEA, Kofi Baah Agyepong, and the Member of Parliament for Tafo Pankrono, Hon. Vincent Ekow Assafuah. Hon. Ussif will again speak on Thursday on the topic "How is your country working with young people and the UN to achieve the SDGs? What key strategies are needed to achieve the SDGs by 2030? What support is needed from the UN to accelerate country-level action on youth?".
The Economic and Social Council (ECOSOC) Youth Forum is an annual initiative of the President of the Council, as the main platform for youth to share their ideas at the global level.
DISCLAIMER: The Views, Comments, Opinions, Contributions and Statements made by Readers and Contributors on this platform do not necessarily represent the views or policies of Homebase Television Ltd.
Visit Our Social Media for More
About Author