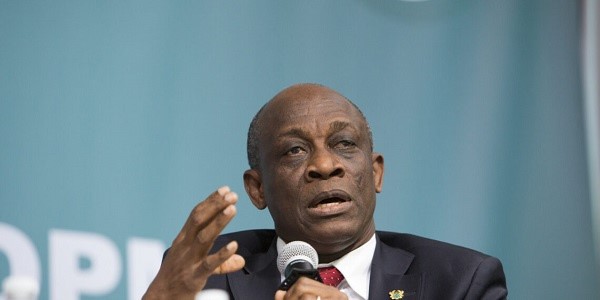 Former Finance Minister, Seth Terkper, has reiterated his advice to the government not to engage in what appears to be another "fiscal offset" in the 2023 budget, similar to what occurred in the government's 2017 budget.
He is therefore calling on the government to disclose its plan for dealing with a large ¢77 billion pipeline of arrears and contracts in the 2021 Budget Performance Report.
He noted that a similar plan was used to deal with the "single spine" wage arrears in 2020.
He argued that given the budget overruns are at the core of most debt challenges, transparency and accountability in government finances are crucial for securing an IMF programme. Moreover, they are also needed for sustainable economic growth and development.
Mr. Terkper also contended that the treatment of the banking and energy sector bailout costs as memoranda items, rather than adding them to the country's deficit and public debt stock, creates a false impression of fiscal consolidation.
The former Finance Minister again pointed out that this practice by government resulted in the rapid rating downgrades of the country's sovereign bonds and eventual debt default, with the deficit revised upwards to 7% and 7.2% for 2018 and 2019 respectively, when the IMF and ratings agencies adjusted Ghana's fiscal deficit and public debt figures.
He recalled that in 2017, the incoming Akufo-Addo administration accused the John Mahama administration of overlooking arrears of about ¢7 billion. However, only about ¢2bn was carried forward to the 2017 fiscal year after an apparent offset of ¢5billon against total expenditures. At the time, Mr. Terkper opposed the move in various articles and interviews.
In a similar move, Mr. Terkper noted that the 2023 budget showed another apparent offset of ¢22 billion that also appears to reduce the deficit from about ¢60 billion to approximately ¢38 billion, adding "as with the 2.3% reduction in the budget or fiscal deficit in 2017, the repetition of the fiscal move results in a "paper" reduction by 3.7% of Gross Domestic Product".
The former Minister also cautioned that this practice by government creates a false impression of fiscal prudence, which is unsustainable in the long term.
He again said such moves lead to a lack of transparency and accountability in government finances, which can lead to financial instability and economic turmoil.
Mr. Terkper's concerns reflect a broader need for transparency and accountability in government finances in Ghana.
"The government must address these concerns to build trust with its citizens, investors, and international partners. Failure to do so could lead to further economic instability and harm the country's long-term economic prospects".
DISCLAIMER: The Views, Comments, Opinions, Contributions and Statements made by Readers and Contributors on this platform do not necessarily represent the views or policies of Homebase Television Ltd.
Visit Our Social Media for More
About Author