Kwame Nkrumah was only an invitee, he was not the founder of Ghana- Mike Ocquaye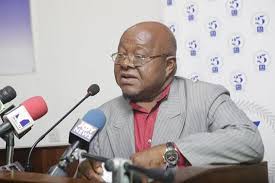 Views: 223
The Speaker of Parliament, Professor Mike Aaron Ocquaye says Ghana's first President, Dr. Kwame Nkrumah cannot be credited as the founder of the Republic of Ghana.
According to him, Dr. Nkrumah was rather invited to join the United Gold Coast Convention (UGCC) to wrestle power from the British.
Read: Hundred Percent Completed Abandoned Clinic In Gomoa Eshiem.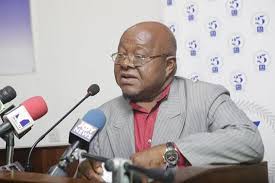 Speaking at a Founder's Day Celebrations yesterday Tuesday, August 4, 2020, Professor Ocquaye said,
"if any one tells you they [UGCC] did not win independence, and that it was after a certain arrival [Dr Nkrumah] that independence fell on the agenda, it was a palpable false"

"Because from the constitution and from the day on 4th August 1947, it shows clearly that there were men of God who were poised to lead this country and for that matter ready to govern we Africans without Nkrumah and later with Nkrumah as a leading player of the UGCC, collectively worked for the good of this country", he explained.