Celebrating 20 years of Wɔgbɛ Dzɛkɛ Amandzeba Nat Brew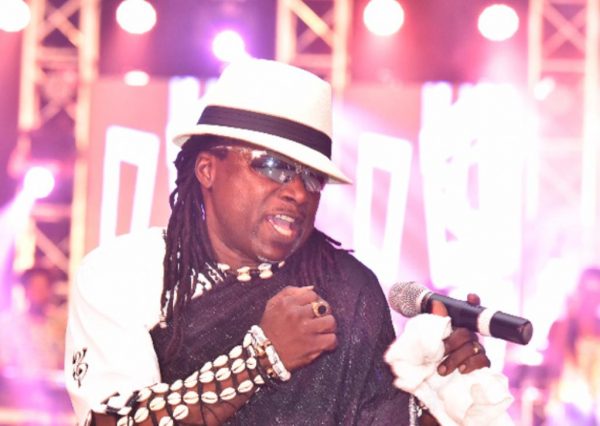 Celebrating 20 years of Wɔgbɛ Dzɛkɛ Amandzeba Nat Brew
Amandzeba Nat Brew is a Ghanaian highlife artist. He first became known as part of the band Nakorex formed in 1992. Wɔgbɛ ʣɛkɛ has been in existence more than 20years. On the Tsi Obenke with Naa Shormey Nortey on Homebase Tv he told the genesis of Wɔgbɛ ʣɛkɛ.
"I have been with the old men from Bukom Adenkpo through discussions and bible classes we do attend made us realize the white do not have those names. So who were the very people that bible spoke about Jesus and his disciples, Abraham going further tells us that the stories are our won. From Israel through Egypt all spoke about Africans.
NPP Primaries: Farouk Aliu Mahama wins Yendi NPP Primary
After my first recording in the early 1990's our brothers who happened to be sold in to slavery came down with one Dr. Quartey a physician in America. Upon listening to the lyrics, they asked him to explain the lyrics to them. Later I was invited to America because of Wɔgbɛ ʣɛkɛ. they were moved by the words in the song. To my surprise, Wɔgbɛ ʣɛkɛ became their more or like their anthem. It will be sung before and after their classes.
Gov't Absorbs WASSCE Fees For SHS Final Year Students
Upon listening to Wɔgbɛ ʣɛkɛ was invited to Israel. Edem and his team the African American Hebrew society in Israel upon explanations to them on Wɔgbɛ ʣɛkɛ said then I should come to have a look at the things I said in the Wɔgbɛ ʣɛkɛ. We went t o places in the bible.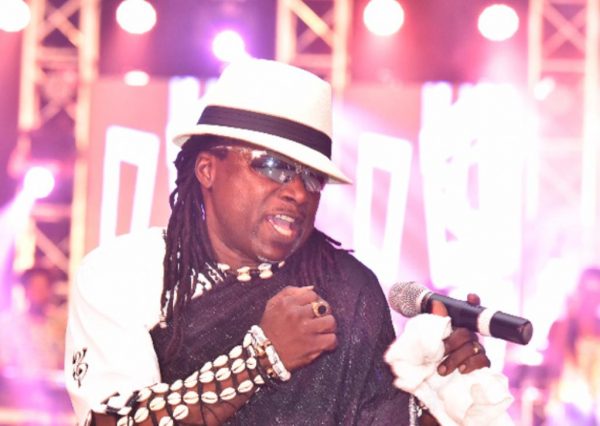 I had a feeling that stories in the bible concerns we the blacks and upon the knowledge I have gained from the old folks I purposed that then the year 2000 Wɔgbɛ ʣɛkɛ will be out-doored.
NPP Primaries: George Andah Wins Awutu Senya West NPP Primary
 Amanzeba literally means native son who is a stylish, traditionalist who believes in the creator of the universe as well our tradition.
Sharing his thought on what inspires him in composing his songs said we should be able to realize that we were created for a purpose .it gets to a point in time our language, a lot of things that identifies with us fades out.
In that regards, somebody is made to come out to remind us of our things that belongs to that are being taken from us therefore we must wake up from our slumber. We were being created well as blacks so in composing the songs does it for his music funs to know where is coming from.
In a situation where foreigners like Whitney Huston have been called upon expose their western music, he also has to be able showcase his out like the Kpanlogo and others for them to know his background.
The Ga language is holy. Using the words in composing his songs is not an easy task., very challenging. To him, things that are very challenging are the very things he does. he would try all his possible best until he gets to perfection.
All the songs are in the Ga language as compared to his name; his background can be traced from the Fante land. We all know the relationship between Ga's and Fantes can be traced from the days of Israel not now. Where ever you locate a Ga person you will definitely meet a Fante as well. We have Gas in our family.my father and mother are Fantes but him because God wanted him to perform using the language made him to associate himself with Ga's.
I don't know whether to spiritual or not because the Ga language as I rightly said is holy which many make fun of most language. I compose in different language it is only the Ga songs that have stood tall in my music career.
Wɔgbɛ ʣɛkɛ has been considered as a national song. Where ever you find yourself and it is played Asante's dance with their Adowa, Ewes Agbadja that is the same thing which applies to all the regions and even the diaspora.
Having discovered that many of us joke with our God giving talents, took it very seriously. Music is food to the eye which strengthens us daily. We must be mindful of the choice of music we listened to. Music is spirit which build you up or break you down.
The worth of music is healing irrespective of your condition when it tuned with the right music one can be healed. That is the reason why I factor all these values in my composition.
By: Sebastian Cofie