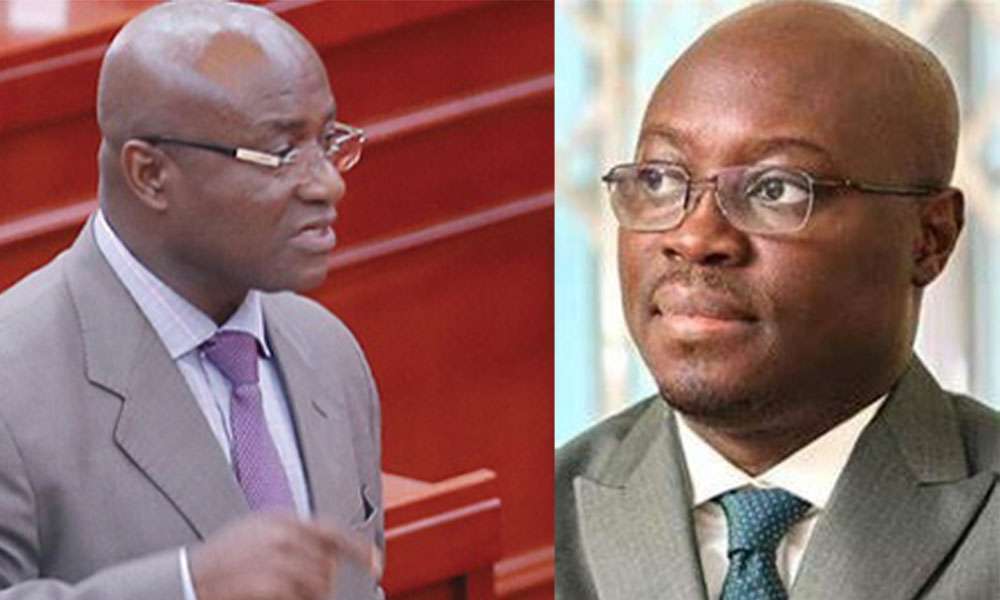 The Minority Leader, Dr Cassiel Ato Forson and his counterpart, Majority Leader Osei Kyei-Mensah-Bonsu, traded words in parliament on Tuesday during commentary on the impending Assin North by-election.
Dr Ato Froson, delivering his welcome address in the house, following their resumption, had called on the Electoral Commission and the Inspector General of Police (IGP) to ensure that the upcoming by-election is not only free and fair but also devoid of any violence.
He noted that there should not be a repeat of the violence that took place at the Awayaso West Wuogon by-election in January 2019.
"As a country, we are yet to overcome the blot in our democratic governance arising from the unprecedented violence meted out to innocent civilians by the party packs in uniform at Awayso West Wuogon," Dr Forson said.
He added, "that is why we wish and say that the chairperson of the EC must demonstrate her neutrality as an unbiased umpire, and the IGP must prove that he is indeed responsible for the domestic security of the country."
However, the Majority Leader did not take kindly to Dr Forson's words, noting that the biggest violent-ridden by-election was at Chereponi which took place under the NDC government.
[embedded content]
Mr Kyei-Mensah-Bonsu stated that it was unnecessary for Dr Forson to allude to the Awayaso West Wuogon incident especially since the Kumawu by-election ended incident free.
"One hopes that the Assin North by-election will follow that (Kumawu) trajectory. But for my colleague to say that we should not let what Awayawso West Wuogon happen again in the next by-election to me I think is not a statement that ought to have been made."
"If you are talking about the most violent by-election that we have had in this country, it was at Chereponi when seven people were shot at point blank by an operative from the castle," he noted.
The Majority Leader stated that Dr Forson cannot sit on his high horse to talk about violence in a by-election adding "don't go there. You are a newly baptised minority leader, you have not been confirmed yet as minority leader."
A by-election in Assin North has become necessary after parliament wrote to the Electoral Commission declaring the seat vacant.
This followed a Supreme Court ruling that the Electoral Commission acted unconstitutionally in allowing Mr Quayson to contest the 2020 parliamentary election without proof of him renouncing his Canadian Citizenship.
The apex court in its ruling ordered parliament to expunge James Gyakye Quayson's name from its records as a Member of Parliament.
It further declared that his election was unconstitutional, null and void and of no effect. His swearing-in was equally declared to be unconstitutional
Meanwhile, the NDC is backing Mr Quayson to stand again as their candidate in the by-election.
"I am determined to continue serving the good people of the Assin North with all my heart, soul, body and all the resources I can muster for the benefit of my constituents."
The former MP urged the constituents to come out in their numbers and vote for him to return to Parliament, and continue the work he had started for the development of Assin North.
DISCLAIMER: The Views, Comments, Opinions, Contributions and Statements made by Readers and Contributors on this platform do not necessarily represent the views or policies of Homebase Television Ltd.
Visit Our Social Media for More
About Author