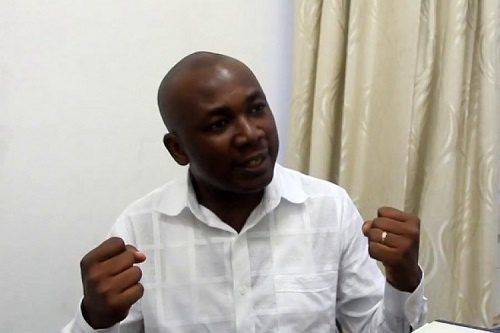 Economics and Finance lecturer at the University of Ghana Business School (UGBS), Professor Godfred Alufar Bokpin
An economist with the University of Ghana Business School (UGBS), Prof. Godfred Alufar Bokpi believes excessive tax burden on the populace will impede the economic growth expected.
Speaking on Joy FM's Super Morning Show, he noted that there are already existing tax avenues that can be explored to generate more income for the nation.
Prof Bokpin believed that the ineffective implementation of tax policies causes great loss to the nation.
"You get the sense that the players in the economy are overburdened with taxes. When you interact with the private sector, and households you get that impression. In as much as we support the need to generate more revenue, we need to be mindful not to undermine private sector competitiveness.
"To do so, we can increase domestic revenue without increasing existing rates or introducing new tax handles. Ghana's VAT efficiency rate is around 45%.
"We could actually increase through greater compliance. An estimate suggests that if we could improve our efficiency in VAT collection, Ghana could collect close to $1 billion annually," he said on Wednesday.
Considering this, Prof Bokpin stressed that government cannot close the gap by increasing the rate of existing taxes.
According to him, this will only "burden the faithful few. That the more faithful you are, the more burdened you become."
The move he believed would have adverse effects on private companies and subsequently the economy.
"You can never grow your economy by taxing your people excessively," he emphasised.
This is not the first time Mr Bopkin has criticised government for either introducing new tax policies or increasing rates of existing tax handles.
He was one of the notable economists who heavily reprimanded the government for introducing E-levy.
The economist believed government needed to reduce its expenditure instead of introducing a tax policy.
DISCLAIMER: The Views, Comments, Opinions, Contributions and Statements made by Readers and Contributors on this platform do not necessarily represent the views or policies of Homebase Television Ltd.
Visit Our Social Media for More
About Author