Works on Koforidua-Adukrum road impressive – Annoh-Dompreh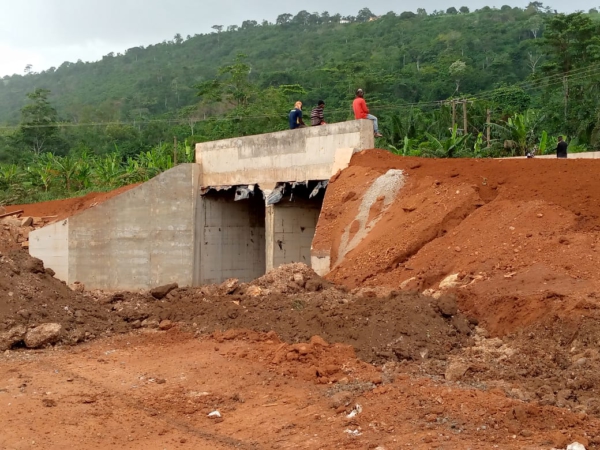 Nsawam-Adoagyiri MP Frank Annoh-Dompreh is excited about the ongoing construction of the Koforidua-Adukrum road in the Eastern Region.
In several tweets on Wednesday, the Majority Chief Whip shared images and videos of work done so far.
He described the massive expansion and construction works are "impressive".
Mr Frank Annoh-Dompreh has entreated Ghanaians to spread the good news of works being executed by government.
"Let's tell our stories," he tweeted.
Some Ghanaians who interacted with the MP regarding the construction of the road complained about how durable the road might not be a few years after construction.
"Good if only it will cross its 4th anniversary after its construction….Without manholes developing on it," a user, @Zilornyy, wrote.
In response, Mr Annoh-Dompreh urged the user to change such a pessimistic mindset and rather "think positive."
On matters regarding the maintenance of roads, the MP suggested that "contractors should be made to compulsorily adopt roads for a minimum of five years after construction."
Visit Our Social Media for More