Ghanaian actress Salma Mumin has justified the 'papa no' conundrum with an explanation that every woman is a 'prostitute.'
According to her, there is nothing wrong with a woman receiving financial help and assistance from a man she is in an amorous relationship with.
In an interview on Peace FM, Salma Mumin backed her assertion with a strong conviction that no woman will hesitate to give out sex for money if that is what the man wants.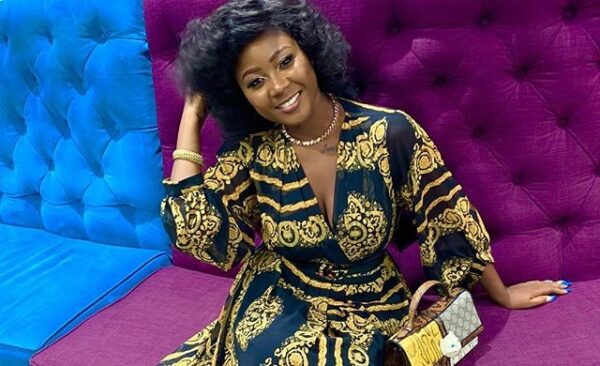 She added that if a married man is not responsible and true to his wife but decides to come for people like her, they are ready to take the money and render their sexual service to him…after all, 'all women are prostitutes."
"You know you have a wife and you still come for us; Because the men are older and know they are married, we will accept and take their money."

"Every woman is a prostitute, every woman has a boyfriend, but their sponsors are in different ranks. If yours would give you 100, someone's own would give her 1,000.

"Just pray for God's blessings so that someone would also give you 1,000. If your man is supporting you, there is nothing wrong with that," she stressed.
Her comments come on the back of the 'papa no' term that has taken centre stage on social media apparently to describe how 'sugar daddies' or better still men are splashing women with cash in return for sexual pleasure and favours.
Read Also: I Married A Virgin – Rev. Charlotte Oduro