Wives can sue their spouses for not providing them with 'chop money' – Lawyer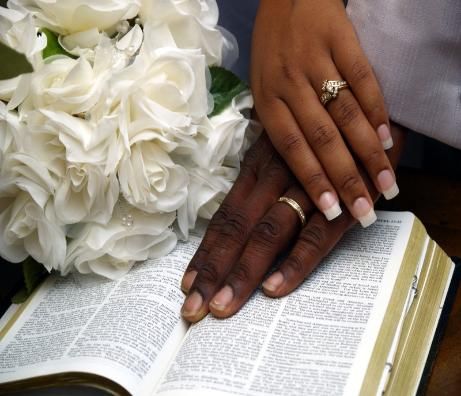 Private legal practitioner, Kwaku Paintsil says that wives can sue their husbands for refusing to give them money for housekeeping, aka 'chop money'.
He advised women in such situations to go to court to ensure that their husbands fulfilled their financial obligations.
"A lot of men have got this mentality. They believe that they do the woman a favour by providing those kinds of things. So please, if you've got a husband who is refusing to do that, this has got nothing to do with divorce, bring him before the family tribunal.
"Get an order of the court to compel him. Whether he loves you or not, these obligations are imposed by law. He cannot choose to love you according to how he looks after his children."
Kwaku Paintsil was addressing legal concerns from fervent listeners of Joy FM's Super Morning Show on Tuesday during a segment dubbed "Free Legal Clinic".
He also gave legal counsel to a worried lady who said she has been married to her husband for five years who was demanding the papers to the family house they are building together.
According to her, her spouse currently resides abroad and has vowed not to pay rent but rather use those funds in building a family house.
He also convinced her to live with his siblings in a family house. But, instead, she moved out into her family house due to financial constraints.
Mr Paintsil said the husband has no right to demand the things he has given to her during the course of the marriage.
"There is a presumption that whatever is acquired during the course of the marriage must have been acquired for both of them. Unless there's good reason to demonstrate that they intended to acquire it separately."
Mr Paintsil said the law now recognises non-economic contribution on the part of women.
"At the end of the day, if the woman has spent all her life looking after the children, providing all the kind of things women request to provide from their men. Then at the end of the day, it's not a simple case for the man asking for the documents of the house.
"We don't know whose name is in it. But even if it turns out that the documents or the title deeds are in the name of the man only. Now the law can imply co-ownership on the part of the woman. So the man can't just come for his documents."