Will Smith refused to leave Oscars after slap, Academy says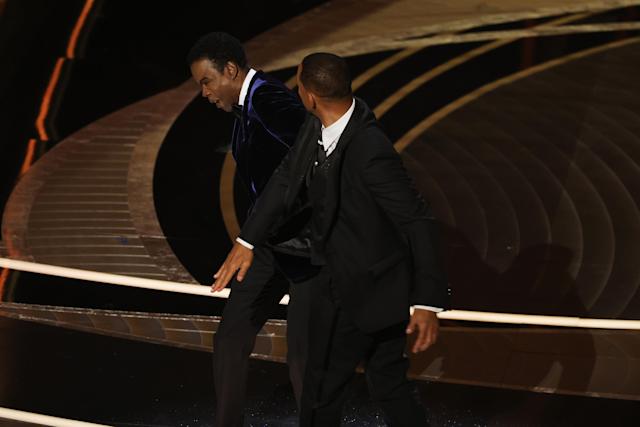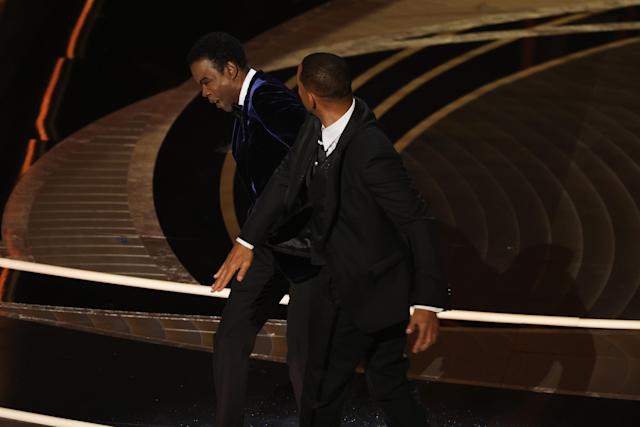 Will Smith was asked to leave the Oscars ceremony after hitting Chris Rock but refused, the Academy says.
The body also says it has initiated "disciplinary proceedings" against Smith.
Smith slapped Rock after the comic made a joke about his wife Jada Pinkett Smith's shaved head, a result of the hair-loss condition alopecia.
The actor – who won the first Oscar of his career at the ceremony – has since apologised.
In its statement, the Academy said: "Mr Smith was asked to leave the ceremony and refused, [but] we also recognize we could have handled the situation differently."
It also announced it had "initiated disciplinary proceedings against Mr Smith for violations of the Academy's Standards of Conduct".
These include inappropriate physical contact, abusive or threatening behaviour, and compromising the integrity of the Academy, it said.
The Academy said action may be taken at its next board meeting on 18 April. That may include "suspension, expulsion, or other sanctions," the statement said.
It also apologised directly to Rock, as well as nominees, guests and viewers.
The incident on Sunday night happened just before Smith won the Oscar for Best Actor, when the comedian Rock was on stage to present the award for Best Documentary.
Rock made a quip about Pinkett Smith's shaved head. The joke referred to the 1997 film GI Jane, in which Demi Moore played the title role with a severe buzzcut.
Pinkett Smith rolled her eyes at the comment, while Smith appeared to initially laugh and clap his hands before he was seen on stage, walking up to Rock.
The comedian looked stunned in the immediate aftermath of the incident, but told the audience: "That was the greatest night in the history of television." He is still yet to comment on the incident.
In his apology, Smith said his behaviour was "unacceptable and inexcusable".
"I would like to publicly apologise to you, Chris," he said in a statement. "I was out of line and I was wrong."
Visit Our Social Media for More