There is no doubt that some people show gratitude to what other people do for them.
Nana Kofi Nyamekye I, has gifted Togbe Lolo brand new 4*4 car. This is a gift show appreciation for what Togbe Lolo did for him( without disclosing what Togbe did for him).
Read also: Ghana's Politics Does Not Always Produce The Best Candidates -Prof Stephen Adei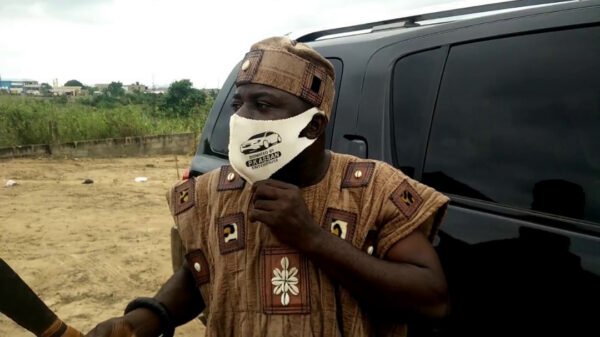 He hinted that
" Togbe Lolo is coming from the family lineage of spiritual father for Obrumankoma, Odepajan, and Osono. Togbe is the great son of Agya Ahor's spiritual father as well.

His late great grandfather was the one who interceeded at the time, during the epidemic in Central Region, where AgyaAhor sacrificed himself for cleansing.
Togbe Lolo expressed much gratitude to Nana Kofi Nyamekye for the gift.