Waiting for the right partner can be a daunting task. We all want to find that special someone whom we can connect with on a deep level and who shares our values and aspirations.
However, it is important to approach this process with a level head and a sense of purpose. Individuals must know what they want and what to look out for in their partners while they also focus on personal growth.
A counselor, Daniel Annan shared more insight on Joy Prime's Prime Morning on what to do during the waiting period and how to make the right choice.
Here are some traits to look out for while waiting for the right partner.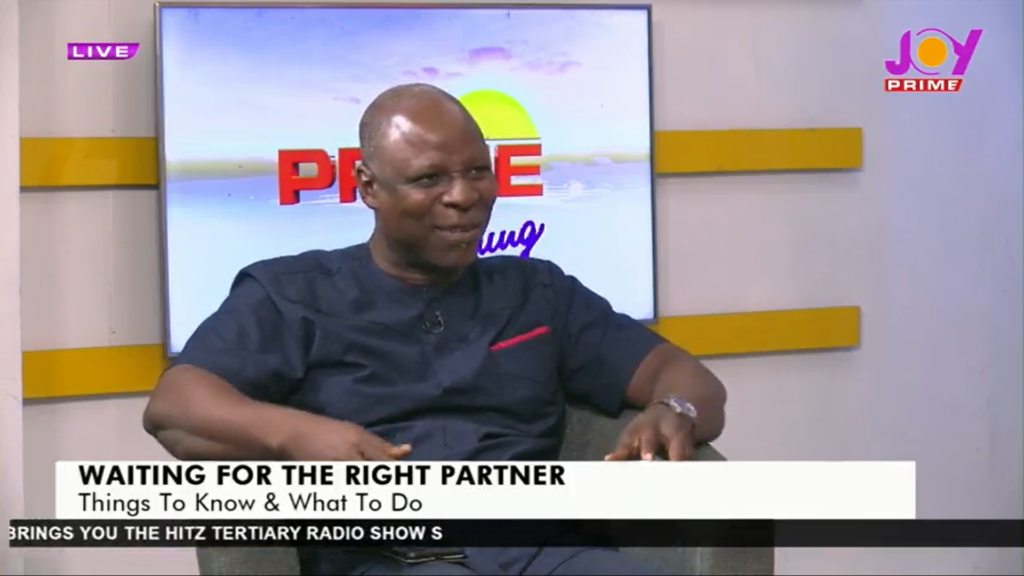 Being desperate is one dangerous trait to possess during the waiting period. It can cause one to lose their sense of reasoning and to a large extent even blind them from fishing out the right people.
Desperation can make one settle for less than they truly deserve. It is vital to be patient and not rush into a relationship just because it seems convenient or comfortable.
Listen to your intuition and wait for the right person who is a good match for you in all aspects.
This can also be very detrimental while waiting. A person who is always dependent on others in decision making has little chances of making good choices for themselves. Every decision of theirs is imported from others and not what they genuinely deserve.
Lack of Self-Appreciation
The journey of finding the right partner starts with finding oneself. It answers a lot of questions on who truly one is and helps in personal growth.
Take some time to reflect on your goals, passions, and values. Make an effort to be the best version of yourself by investing in your personal growth.
"If you don't know your worth, you will be seen as cheap, you need to work on yourself, if you're able to work on yourself well, then you come out boldly and assertive, so you don't go into a relationship for help rather as a partner", Mr. Annan said.
Choosing the right partner can be a difficult decision. It is important to take time to get to know a potential partner and consider how well they fit with your values, lifestyle, and future goals.
Here are some key considerations when choosing the right partner:
Maturity
Maturity in relationships is an important aspect that allows two people to maintain a healthy and fulfilling partnership. A person's way of thinking is one key sign of their maturity level. How they communicate also speaks volume of how mature they are.
"If you have somebody that you're talking to, the quality of the conversations that the person always has with you will tell you the kind of things he's focused on," the counsellor said.
Someone who always lives in the past
People who cling so much to their past have higher chances of jeopardizing their present and future. Individuals should look out for such people and not get involved with them.
"If somebody is living in their past, they're in bondage," he advised.
Trust and respect
Relationship cannot thrive without trust and respect. Make sure your feelings are not being invalidated or looked down upon. Trust is the foundation of a strong relationship. Both partners should be honest and reliable keeping their promises and being transparent in their actions.
Ultimately, healthy relationships involve emotional intelligence, empathy and self-awareness. It requires the ability to communicate effectively, take responsibility for one's action and show respect and understanding towards each other.
Mr. Annan advised individuals to be patient and invest in themselves while they wait for the right people to come their way which will result into beautiful relationships.
DISCLAIMER: The Views, Comments, Opinions, Contributions and Statements made by Readers and Contributors on this platform do not necessarily represent the views or policies of Homebase Television Ltd.
Visit Our Social Media for More
About Author