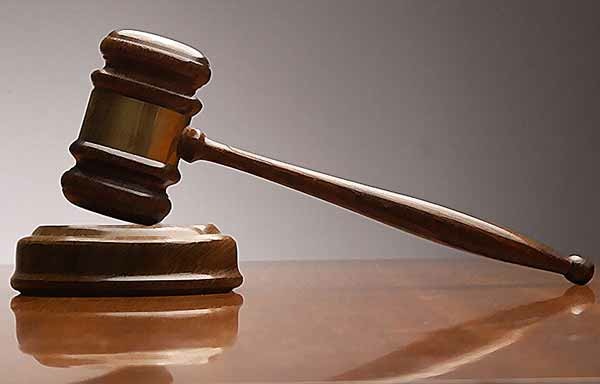 The Receiver of the defunct Unibank, Nii Amanor Dodoo, has told an Accra High Court that a total amount of more than GH₵56.2 million was debited from the bank's interbranch ledger account.
This ledger account, according to the Receiver, was a general ledger account.
The Receiver was answering questions in a cross-examination by lawyers for Mr Jeffery Amon, a former Senior Relationship Manager of Corporate Banking at Unibank.
The accused persons in this matter have been charged with fraudulent breach of trust, money laundering, dishonest appropriation, wilfully causing financial loss to the Republic and conspiracy to commit crime.
At the time the license of Unibank was revoked, it was discovered that an amount of 5.7 billion cedis had been dishonestly appropriated by the shareholders with the connivance and assistance of some of the accused persons. 
Nii Dodoo said various entries were passed into the account, particularly those based on petty cash vouchers and pay in slips that were used to siphon funds out of Unibank. 
"Some of the petty cash vouchers used to siphon out the GHS56,295,000 were signed by Mr Paul Appiah Gyasi, Mr William Coleman and Mr Benjamin Ofori, all officers of the bank," he added. 
He said the entries were passed by Mr Elijah Benson and other officers of the bank based on vouchers presented to them.
He said these funds were siphoned out for the benefit of the shareholders.
Nii Dodoo also told the Court that an amount of GHS13.1 million was credited to the account of Maripoma Limited. 
He said the crediting of the account in the banking software of Unibank was by one Mr R. Mensah, a teller at the World Trade Centre branch of Unibank.  
The Receiver described the pay-in slips based on which funds were siphoned from Unibank as fictitious because there was no evidence of physical cash receipts of those amounts in the books of Unibank. 
He said in most cases, when entries were passed in the banking software application of Unibank, a Senior Officer of the bank had to authorise the transaction passed but in this case, this was not the case.
The trial was adjourned to May 17, 2023 for continuation of cross-examination.
DISCLAIMER: The Views, Comments, Opinions, Contributions and Statements made by Readers and Contributors on this platform do not necessarily represent the views or policies of Homebase Television Ltd.
Visit Our Social Media for More