Ghana VW Is 'Apotro' Car, Second-Hand Better – Mahama Jabs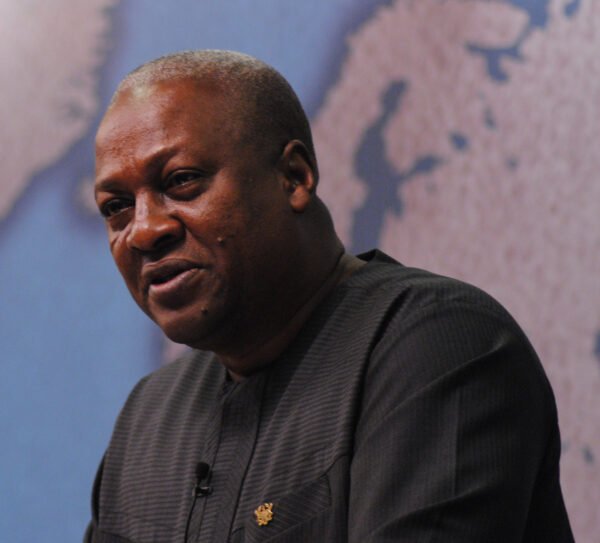 Views: 304
Read Time:
4 Minute, 47 Second
Former President John Dramani Mahama has ridiculed efforts made by the New Patriotic Party (NPP) government in convincing global car manufacturing giant VW to establish one of its assembling plants in Ghana.
He cynically described it as 'Apotro' (frog) Plant, claiming it is because of the initiative that the government is banning the importation of all second-hand cars.
"They said they had brought 'apotro' (frog) car assembling plant and because of that, they say they would not allow anybody to import home second-hand cars into the country. They say when you bring it in, you will pay 35% fees instead of the 10% we used to charge," he said on a campaign tour in the Tain
Constituency in the Bono Region.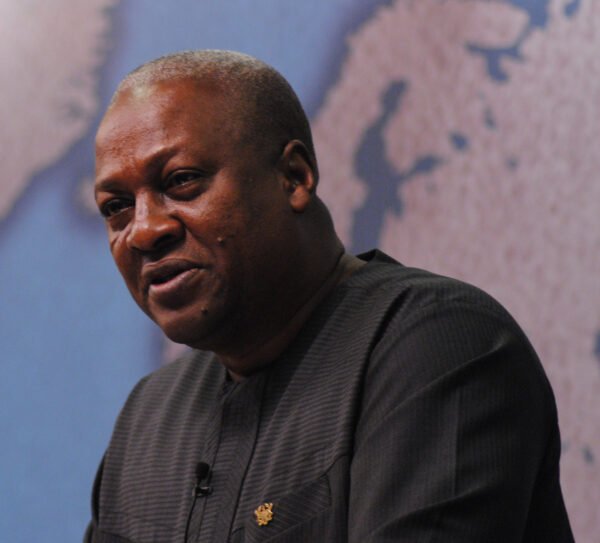 Read also: The EC Time Of The Exbihition Exercise Is Limited- Elvis Afriyie Ankorah
Okada Over VW
Paying a courtesy call on the Badu Traditional Council, Mr. Mahama, who appears to prefer the use of motorcycles, popularly called Okada, as a commercial transport, said, "They (NPP) said if the car has a small dent they would not allow you to bring it. We all know that is what is giving us jobs and bringing incomes to households."
"We met the people and they told us their problems, and we said when we come we shall cancel that law. Before we realized, the NPP members say they are no longer going to apply that law. They have suspended it, and I said it is good. The owner of the manifesto is coming to do it well," he added.
Bawumia Launch
German car production company Volkswagen on Thursday, September 17 launched a production collaboration with BlackIvy, and Vice-President Dr. Mahamudu Bawumia, who was the guest speaker, had said the move was a strategic collaboration between Volkswagen and BlackIvy for the production of affordable homes and affordable cars for the people.
He then said that "this is a manifestation of our government's made-in-Ghana strategy that underpins Ghana Beyond Aid."
"For the automotive industry to be successful, there must be enough domestic demand for the vehicles produced. In this context, our proposed National Transport Recapitalization Project will provide a lease-to-own option to all commercial drivers to exchange their old cars for new-made or assembled-in-Ghana vehicles."
Mahama Fire
Continuing his fire on the NPP, Mr. Mahama said, "Before we left office, 76% of Ghanaians had access to potable water. We had started fixing all roads in Ghana."
He said he initiated the construction of secondary schools because they were bringing Free Senior High School (SHS) policy, claiming "we knew we were bringing Free SHS so we started building school infrastructure. We started building 200 new secondary schools."
He said the NDC government he led built 1,700 schools to replace schools under trees and also built 1,600 CHPS compounds, adding, "We did a lot of work. We spread development all over Ghana."
"Currently, wherever I go, the chiefs say in our time they got something in terms of development be it road, school, health centre, water," he claimed.
Work of God
He said that his defeat in 2016 "was all the work of God" and claimed it was to 'expose' the NPP members who he said were all over the place saying he was incompetent.
"In 2016, we thought Ghanaians would see the work we did and retain us in office but we went into the election and lost.When we were in power, the NPP said we were not doing anything and we were incompetent and they bragged that they could do better.They said all sorts of things. They said 1D1F, 1V1D, $1 million per constituency, every kid is entitled to an egg every morning – one child one chocolate; we heard all these things."
Mr. Mahama then started mimicking the then candidate Nana Akufo-Addo, saying, "We are sitting on money but we are hungry", after which he said sarcastically that "we are still sitting on the money but we are now hungrier."
Winning Power
"Four years is not such a long time. You can use lies and deceit to win power but you can't use lies and deceit to build the nation. You will be exposed!
"If your factory has not come, it is finished; it won't come. If your dam hasn't come, it is finished; it won't come. If the $4 million hasn't come, it is finished; it won't come. All they can do is what they have done," Mr. Mahama fired.
Bottom Up Manifesto
He said the NPP rushed to do its manifesto "gidigidi" and claimed since they (NDC) launched theirs, the NPP had been 'stealing' their ideas.
"We said we would take our time because we said we were doing it for Ghanaians. We consulted all groups and individuals. We said we were doing the people's manifesto. A manifesto started from bottom up and not top to bottom," he pointed out.
"We started in 2019. We did 'Speakout Tour' and consulted everybody before preparing our manifesto. They ridiculed us but since we launched it they have been copying our ideas. It has turned to copy! copy!" he added.
"We met Okada people and told them we shall legalize it," Mr. Mahama said, but conveniently could not tell the Okada riders that he was the same leader under whose tenure they made it illegal for them to operate.
He then ridiculed the Ministry of Transport by saying they are trying to 'steal' his Okada idea and also said the Ghana Education Service is "copying us that they will cancel the Teacher Licensure Exams."
—Daily Guide