'This year's target of planting 20m trees is ambitious; support the agenda' – Lands Minister urges public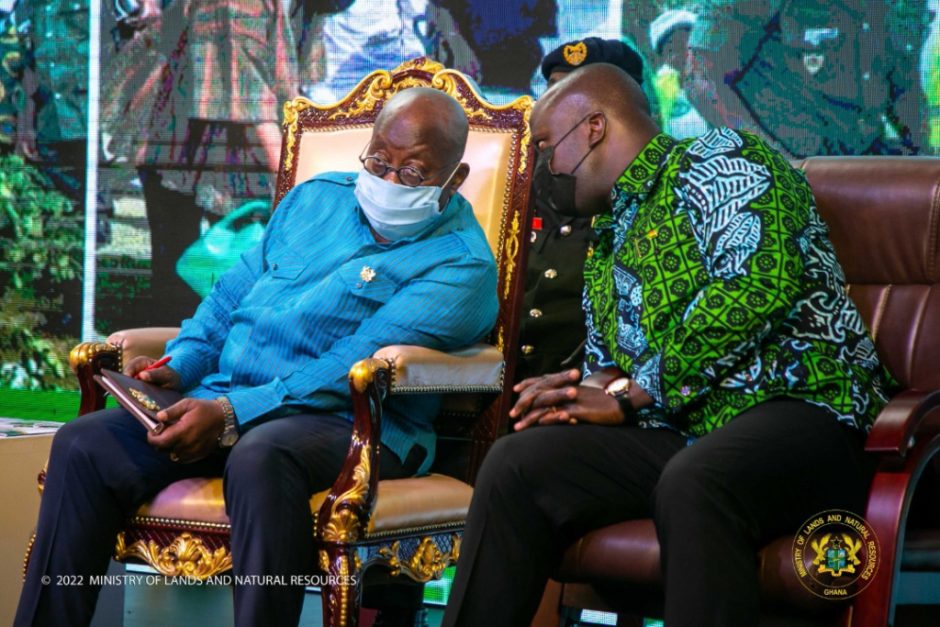 The Lands and Natural Resources Minister, Samuel Abu Jinapor, has revealed that government intends to plant at least 20 million trees across the country this year.
The exercise, which is scheduled to come off on June 10, 2022, is geared towards mitigating the impact of climate change on the country's forest cover.
Speaking at the Youth Climate Summit organised by the Young Professionals and Youth Coalition on Friday, the Sector Minister said Ghana has lost some 8 million hectares of vegetation since 1900.
According to a report filed by JoyNews' Seth Kwame Boateng, the Minister noted that, "the world's forests, particularly, the tropical forest are being depleted at an alarming rate with some estimated 10million hectares of primary tropical forest lost in 2020 alone."
Mr Jinapor said it is for this reason that the government of President Akufo-Addo has adopted an aggressive afforestation program to restore the lost forest cover and contribute to the global action against climate change.
"We have made the Green Ghana Day an annual event and this year, we have committed to plant at least 20 million trees across the country," the Minister revealed.
The Lands Minister noted that planting over 20 million trees is indeed an ambitious move, therefore, entreated Ghanaians to throw their support behind government in order for government to attain its objective.
"This year's target is very ambitious, fourfold of last year's target. We must, therefore, all come together and support this noble agenda," he said.
Green Ghana Day
The Green Ghana Day was instituted in 2021 by government, under the auspices of the Ministry of Lands and Natural Resources.
The maiden edition of the 'Green Ghana Day' was held on June 11, 2021, during which President Akufo-Addo led the entire nation to plant over seven million trees, exceeding the target of five million trees.
In March this year, the President declared June 10, as the day to mark this year's Green Ghana Day.
The theme for this year's celebration is "Mobilising for a Greener Future."
According to President Akufo-Addo, forest sector generated almost GH¢1,000,000,000 for the country in 2021.
Visit Our Social Media for More