The UT Story (Vol 1): Humble beginnings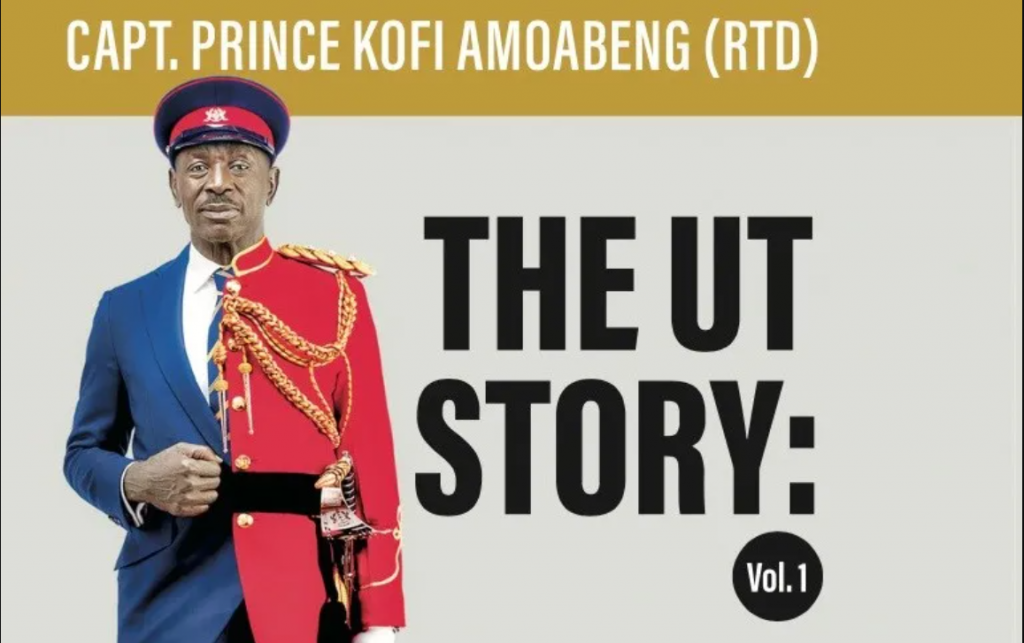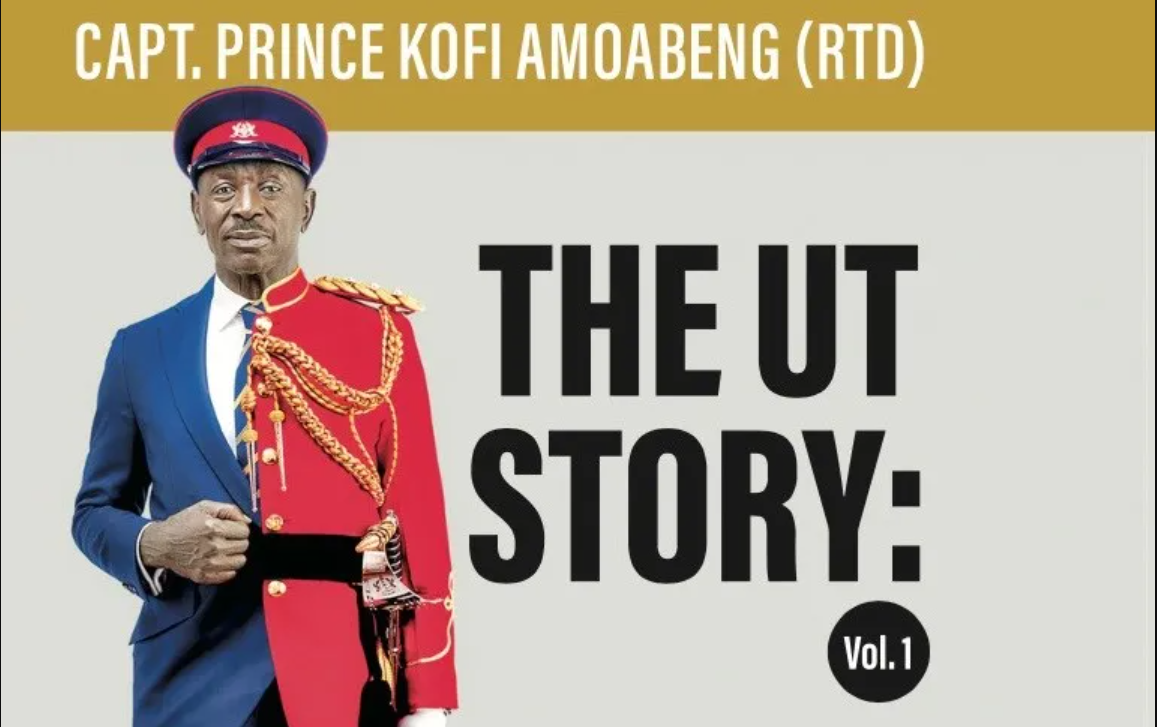 You will know a book is a good read when you are unable to put it down and feel you are missing something when you part with it to do something else. Not many books have had such an effect on me but the UT story did that to me.
Who would have thought that the story of the beginnings of a financial institution would hold one spellbound and keep him or her glued to the pages as if it were an adventure story?
Of course not when the story involves a former soldier who decides to take you on a trip through his days at the military academy as a cadet officer to learn to be disciplined, have respect for others, be a responsible individual, work as a team member and be able to become an effective leader after the drills, training expeditions and camaraderie among officer cadets, eventually culminating in becoming a commissioned army officer.
He continues to walk you through his experiences during his six-month Infantry attachment at the 5th Battalion where his penchant for playing by the books on a couple of occasions nearly landed him in trouble.
On one occasion he unknowingly caused the arrest of a juju man for a head of state and on another prevented a Commissioner of Information from visiting Ghana Broadcasting Corporation while a leader of a team on guard duties.
Experiences
Have you ever been caught insulting your superior when you thought he wasn't around to hear you, but realised he had heard all you said?
Recounting some of his experiences as a young officer at the Pay Office, Officer Amoabeng mentioned how he and a colleague run down their Commanding Officer on the telephone because they thought he intentionally intimidates his staff but were caught by him and lambasted.
He also talked about how a trip to the U.K. (where he undertook courses in accounting to the highest level that qualified him as the only Chartered Accountant in the Ghana Army then) did not give him the anticipated satisfaction he craved but hung on until he found the army nebulous and not engendering the qualities that attracted him to it anymore after the December 1981 coup by Flt Lt. J.J. Rawlings, prompting his exit in 1982.
Quest
In Part 1 of the UT story, Captain Prince Kofi Amoabeng, therefore, succeeds in his quest to become first and foremost a more disciplined individual and gets well-grounded in life as he becomes more responsible, earning other attributes such as respect for others, etc. as he earns a commission as an officer and eventually moves on into the wilderness.
Capt. Amoabeng disclosed that hooking up with his neighbour TT, who had registered two businesses, was the beginning of his lessons in entrepreneurship.
His ups and downs as he meandered through the business world sometimes got him disappointed as happened on one occasion when he took cheques twice from a friend in Ghana to the UK and they bounced.
His forays into the oil business after his break up with his neighbour and business partner TT were things that prepared him for the future.
Along the path, Capt. Kofi Amoabeng did not only become a representative of Elf but a manager of one of its filling stations at Osu.
Mrs Theresa Owusu, Deputy Minister of Energy then, got into the mix as she interacted positively with him in the oil business.
UT
In 1996, it was time to take stock of his life. Fourteen years out of the army and another marital breakdown, and if "determination is born out of necessity," as some people affirm, then at this point supporting friends by lending them money he had also taken from other friends with means, for various endeavours, became the humble beginnings of the birth of Unique Trust Financial Services.
"I leveraged on my relationship with friends who had the wherewithal and secured loans for my other friends in need. I stood surety for the transactions. I was literally the collateral. And once I got the money, I ensured that you paid up".
An opportunity to bring in some air conditioners fell through because his bank could only approve ¢3,000,000 when he applied for ¢20,000,000.
Then it occurred to him that "Surely there had to be multiple individuals and businesses out there suffering a similar fate. Something ought to be done about this! Someone ought to do something about this! That's an opportunity right there! 'And then I had my Eureka moment. I'll change this! He proclaimed. I'll set up a Non-Bank Financial Services company… I will show them how lending should be done!"
Indeed, determination is born out of necessity.
Who would have thought that choosing a name for a company could be a problem? "Best Financial Services will not fly," the officer in charge explained. "As far as we are concerned, it suggests that you are the best. And that's not only deceptive but also unfair to the competition. So I am afraid you'll have to change the name before we can consider your application. Go and find a name that is unique".
Bam! Unique means special right, and you need to trust those you'll borrow the money too, right? Need I say more?….Unique Trust.
Acquiring the licence was a hassle and it took old acquaintances such as Mrs Theresa Owusu who had become a Deputy Governor to overcome that hurdle. Getting the initial capital to set the ball rolling was another tough deal, but that obstacle was also eventually surmounted.
Captain Amoabeng's ingenuity at raising capital to support Unique Trust was interesting. It was clear that it hinged on human relations, which he might have imbibed during his days at the military academy and as a paymaster in the army.
His drive and persistent determination worked magic for him, so building a unique team with the likes of Major Nyen was worthwhile.
Story
The UT story is a textbook that every student of accounting, or should I say finance, and even human resources must read to be equipped sufficiently to transgress the potholes on the roads to their future careers.
It is not only entertaining but packed with real-life situations that will naturally tutor any student who gets to read it and people from all walks of life as well.
Several memorable pictures in the book also serve to confirm the narrative.
And as Capt. Prince Kofi Amoabeng (Johnnie Walker: Walk with Giants) said among other things in the introduction of this book, "This is not a how-to book. If that is what you seek, then I am sorry to disappoint you, but if your desire is to experience the most privileged ringside view of what we did, why and how we did it, then you have come to the right party!" Get a copy and enjoy.
Author: Capt. Prince Kofi Amoabeng (With George Bentum Essiaw)
Pages: 319
Printer: G-PAK Ltd, Graphic Communications Group Ltd
Visit Our Social Media for More