Sunyani East MP builds educational facilities for two basic schools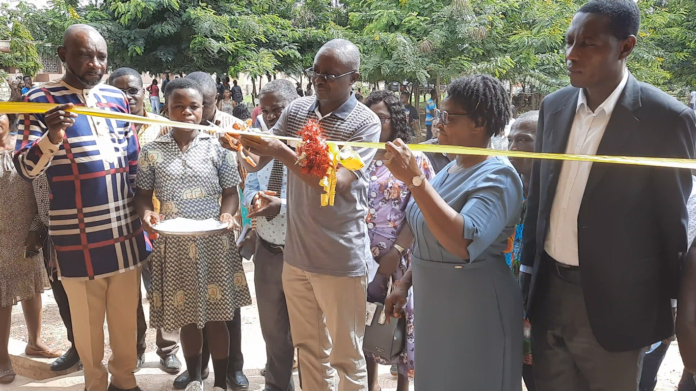 Mr Kwasi Ameyaw-Cheremeh, the Member of Parliament (MP) for Sunyani East constituency, has inaugurated educational facilities for two basic schools in the Sunyani Municipality.
The MP constructed a three-unit classroom block costing GHC269,757.33 for the Abesim Seventh Day Adventist Primary and Junior High School as well as three-unit Kindergarten (KG) block for the Police Basic School in Sunyani.
Valued at GHC299,723.30, the KG block has offices, stores, washrooms, water reservoir, kitchenette and recreational grounds for the children.
At a ceremony to commission the blocks at Abesim, near Sunyani, Mr Ameyaw-Cheremeh said education remained the most important legacy the Government could bequeath to the younger generation.
He, therefore, asked the teachers to redouble their efforts, instill a high sense of discipline in the pupils and inspire them to read widely and improve their vocabulary and academic performance.
The MP promised to ensure improvements in educational infrastructure, particularly at the basic schools in rural communities to create a conducive environment for effective teaching and learning.
Mr Ameyaw-Cheremeh asked the beneficiary school authorities to maintain the facilities for the benefit of future generations.
He commended the teachers for their selfless services to the nation and encouraged them to work hard.
He asked parents to support and motivate the teachers in ensuring the proper upbringing and development of their children.
Mr John Ansu Kumi, the Sunyani Municipal Chief Executive, said the Assembly was aware of the myriads of challenges confronting basic schools in the Municipality and assured of efforts to help address them.
He said the government and teachers alone could not shoulder the responsibility of providing the educational needs of school children and asked parents and guardians to complement those efforts by providing the basic school needs of their children and wards to motivate them to stay in the school.
Mr Mark Godfred Doma, the Sunyani Municipal Director of Education, commended the MP for his numerous contributions towards the development of education and expressed the hope that the schools would take advantage of the facilities and improve on learning outcomes.
Mrs Hannah Agyei, the Headmistress of the Abesim SDA, appealed for support towards the construction of the school's fencing project and thanked the MP for the gesture.
At the Police Basic School, Mrs Selina Boatemaa, the Headmistress, enumerated the challenges confronting the school, including inadequate classroom infrastructure and stalled works on a two-storey classroom block being constructed by the Parent Teacher Association, and appealed for support.
She commended the MP for his support and appealed to the Assembly to help improve the lighting system on the school compound.
Visit Our Social Media for More