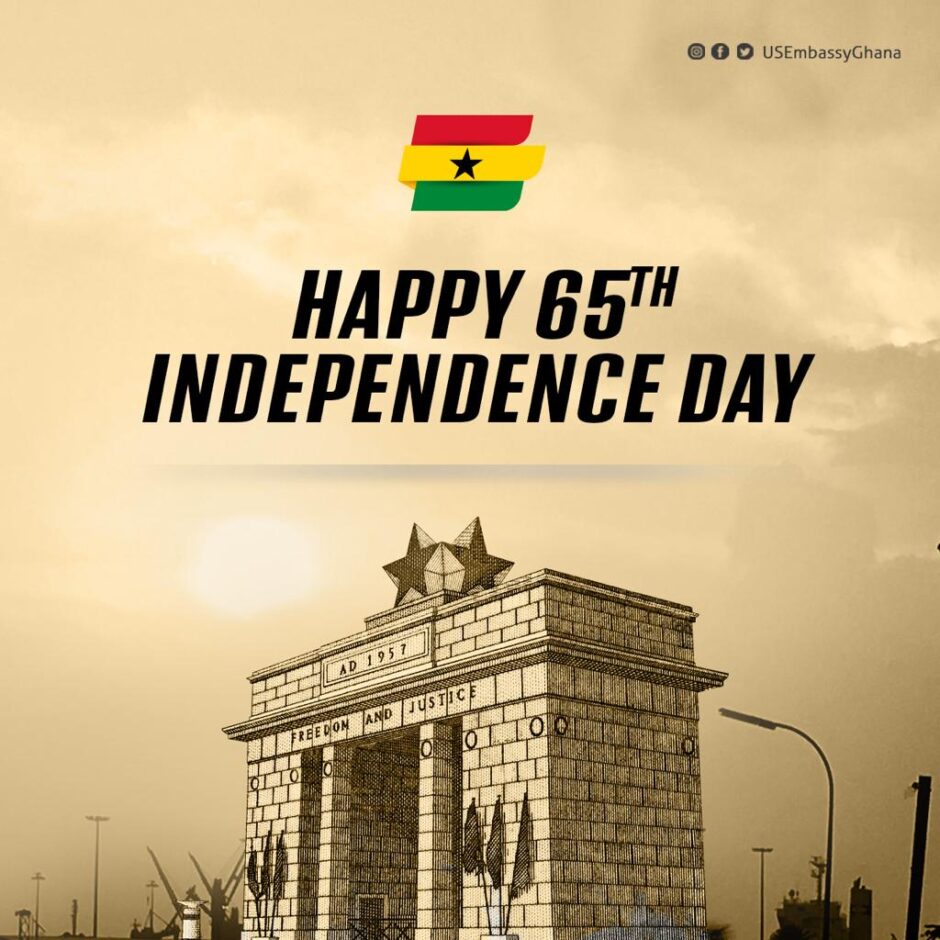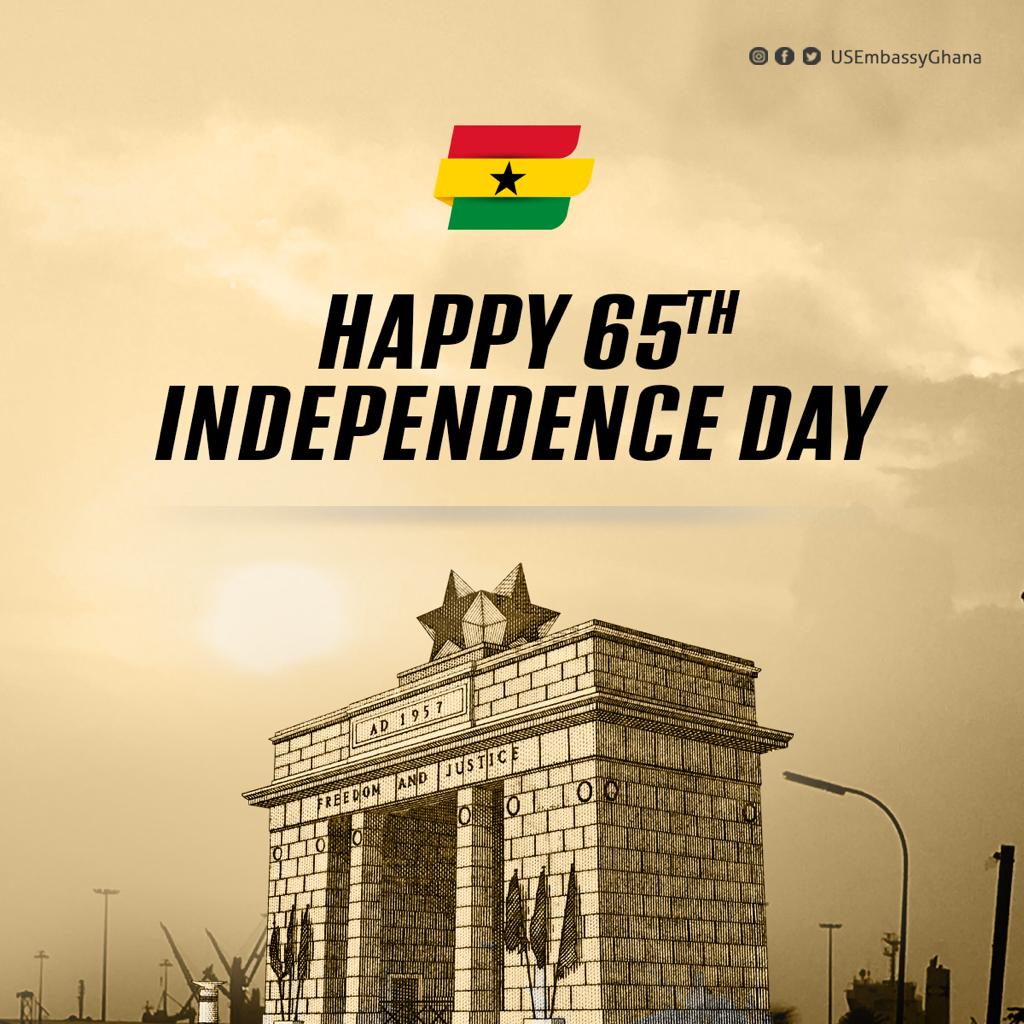 Ghana is today, March 6, celebrating its 65th Independence anniversary.
This year's Independence celebration is being held in the Central Region under the theme, "Working together, bouncing back better."
Members from sister countries have congratulated Ghana for the feat attained.
Ghanaians all across the world have taken to the social media space, Twitter, to be a part of the celebration.
Happy Independence Day Ghana 🇬🇭🇬🇭🎉🎉🎉 #GhanaAt65 #ghanaindependenceday #GhanaIndependence #drone #dji #retweet pic.twitter.com/4Qmk6CPr1N

— Kaizoku-ō 🇬🇭 (@Lester_O3) March 6, 2022
God bless Ghana and not it's leaders. The Flag#GhanaAt65#GhanaIndependence #CapeCoast2022 pic.twitter.com/eDMO5RkePs

— Rychmond (@TafoBoyIsOkay) March 6, 2022
Happy 65th Independence Day. Once again, we honour our compatriots who went before us, laying the foundations for our freedom. It is up to us to give meaning to their sacrifices by upholding the principles of Freedom, Justice and Economic Development. #GhanaAt65 pic.twitter.com/4PFavigEg3

— Hon. Frank Annoh-Dompreh (@FAnnohDompreh) March 6, 2022
Happy Independence Day #Ghana #GhanaAt65 🇬🇭

— Emeka the Brave ⚔️ (@Ogbo_Emeka) March 6, 2022
Reactions from Cape Coast Sports Stadium. #CapeCoast2022 #GhanaAt65 #GhanaIndependence #HappyIndependenceDayGhana pic.twitter.com/dxFO4AwuVo

— PANTINO 💪 (@KofiAwortwe11) March 6, 2022
Happy independence Day to all Ghanaians 🇬🇭#GhanaAt65

— The Digital Resident 🟥 (@DanielMaithyaKE) March 6, 2022
"On behalf of the Government of the United States of America, I congratulate all #Ghanaians home and abroad on the anniversary of Ghana's independence on March 6." – @SecBlinken

Read full statement here: https://t.co/R473giykQX #GhanaAt65 pic.twitter.com/0SuwNd6YFn

— U.S. Embassy Ghana (@USEmbassyGhana) March 6, 2022
Visit Our Social Media for More