Smile Train equips health and non-health professionals with medical emergencies skills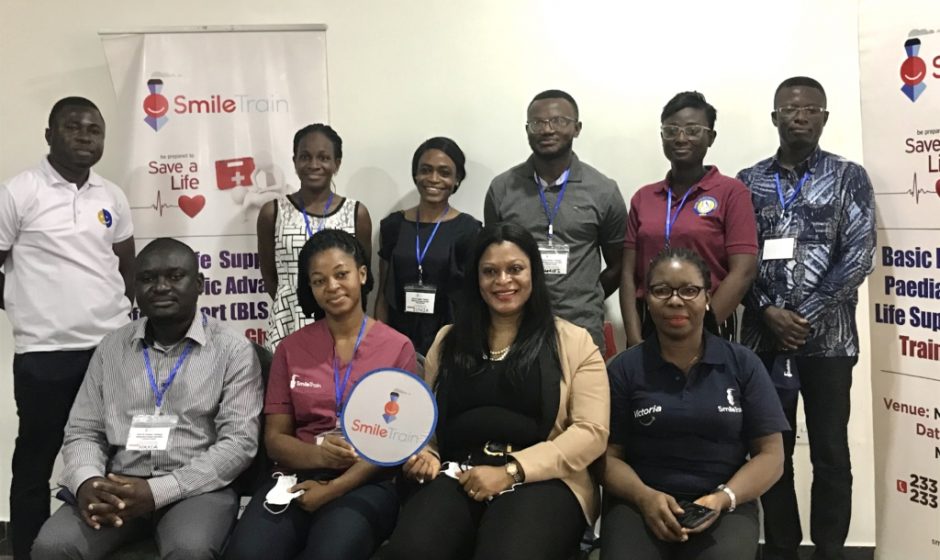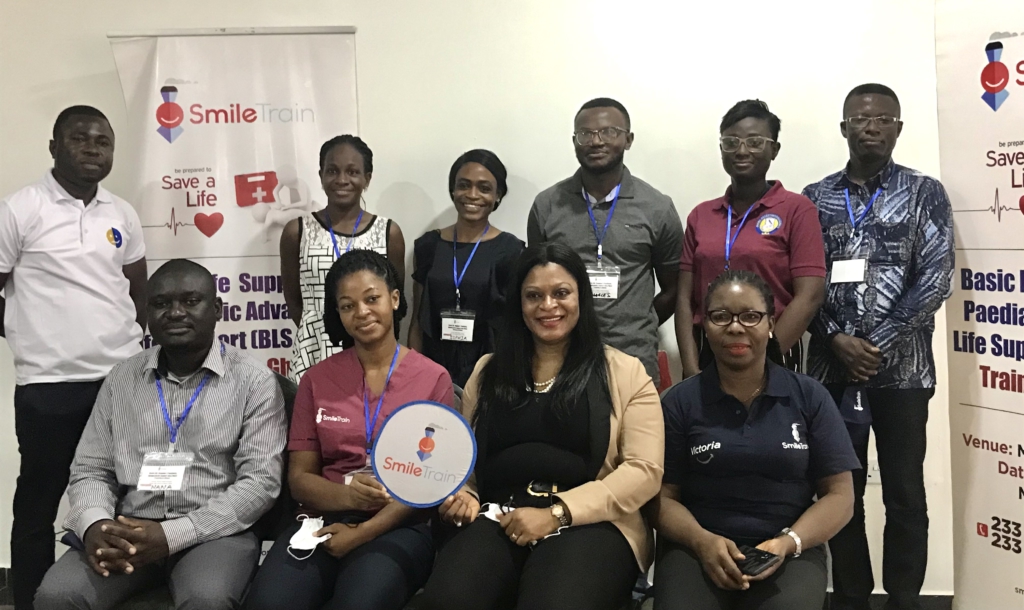 One of the leading causes of death globally is out-of-hospital cardiac arrest, with in-hospital mortality of about 70%.
Medical emergencies in Ghana stemming from cardiac arrests frequently occur in the patient's home with quite a number of them happening at public places.
Due to most people's inexperienced basic life support skills, many of such victims have died as a result.
In the light of reducing such unfortunate incidents, the Smile Train organization is training both health and non-health professionals from across the various parts of Ghana.
More than three million sudden cardiac deaths occur annually worldwide with most occurring outside of a hospital, where survival is less than 8%.
Life support training is a vital life skill that provides people, not only health professionals, with basic understanding of medical emergencies.
In Ghana where cardiovascular diseases are ranked as the second top causes of death, life-saving techniques such as chest compressions are necessary to resuscitate a victim of cardiac arrest.
Anaesthesiologist at the Komfo Anokye Teaching hospital, Dr. Anastasia Ohene is worried over the increasing cases of deaths resulting from cardiac arrests in the hospitals.
"Anybody at all can learn resuscitation. When a situation arises, because the person is not confident, they are shy to intervene.
"In the hospitals, there are cardiac arrests happening regularly. We want to train people so that once this happens, they can quickly jump in to save lives," she said.
Reports indicate the probability of having a fatal event outside hospital decreases with age as younger patients tend to often die unexpectedly outside hospital.
Basic Life Support techniques are helpful in saving patients through the golden hour, in case they suffer from cardiac arrests.
Smile Train, a cleft-focused organisation, is spearheading the project of empowering both health and non-health professionals with basic life support skills.
Nkeiruka Obi is the Vice President and African Regional Director of Smile Train.
"Resuscitation care is a very important skill. When a patient is in critical need of resuscitation, it becomes easier for people with basic life support skills to save them.
"This train is critical for medical professionals within the cleft unit. With this skill, they are able to provide care for such patients," she said.
Some beneficiaries shared how helpful the project has been.
"It's something we already practice. This training is going to ensure that we apply the skills to meet the global standard of resuscitation. This would help us get the best outcomes when we meet any case of cardiac arrest," said Dr. Charles Martin Dikins, a pediatric doctor.
Another beneficiary, Dr. Akua Serwaa Popolampo, proposed how she will translate the training to the ordinary Ghanaian.
"This is something everyone should have an idea about. I will organize this type of training at churches, schools, etc. I will be also teaching people around me, that is the nurses, medical students, etc so we can save victims of such incidents," she said.
Visit Our Social Media for More