"I Spent Millions On My Heavy Backside" – Slay Queen With Huge Backside Reveals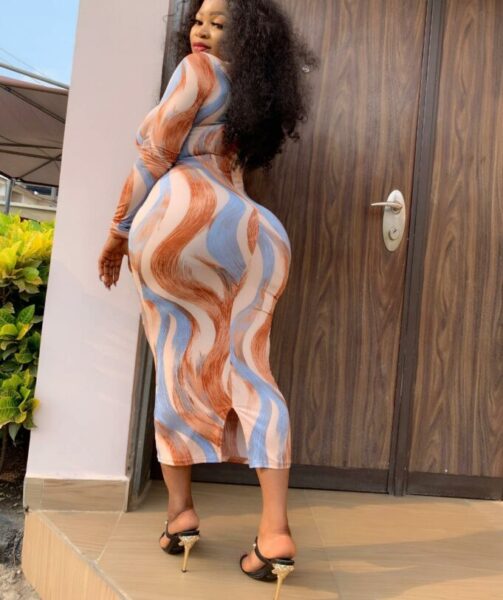 Views: 284
Well-known social media Slay Queen and model, Roman Goddess has revealed how her 'buddies' became extra larger.
Roman Goddess revealed that she spent millions on surgery to achieve what she has today.
Taking to her Instagram page, she shared a video of herself with a friend as they flaunt their huge backsides.
However, while many fans took to the comment box to praise their perfect figures, a troll was quick to blast them, alleging that her backside is fake.
Read Also: President Commissions 36.5 Million Dollars Hospital In The Tain District

In response, Roman Goddess said she spent millions to achieve her figure, hence, there's no way it can be considered fake.
In her words,
"I paid millions for my surgery from DR FEM I so I won't rely to negativity, something you wish werey!"