Breaking News: Six Killed In Fatal Accident At Suhum
Views: 75
Six persons have lost their lives on the spot when a VVIP Bus driving from the Northern part of the country and heading towards Accra was involved in an accident at Amanase near Suhum in the Eastern Region.
The accident occurred early this morning.
The vehicle with registration number, GL 527-13
Read also: New Voter Registration Exercise, Shameful – Bagbin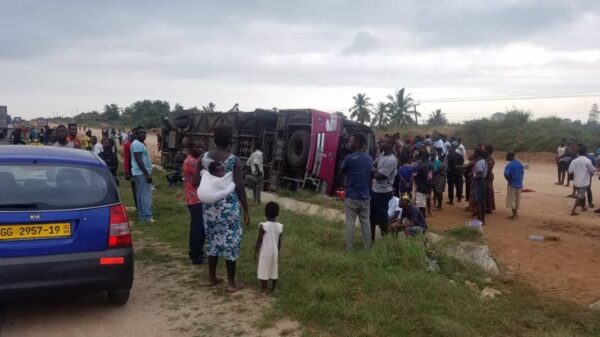 According to a survivor, the accident happened after the driver complained about a gear-lock upon reaching the location.
Eyewitnesses said that about four ambulances from various constituencies have arrived at the scene to convey the injured to the Suhum Government Hospital.
More to follow….