Two more persons have been killed bringing the death toll to three following renewed clashes between the people of Doba and Kandiga in the Kassena-Nankana municipal and Kassena-Nankana West District of the Upper East Region.
12 suspects have also been arrested by the Navrongo police command.
The clashes have centred around a land dispute.
According to the Navrongo police command, one pump action gun, three single-barreled guns, an AK-47 and ammunition have been retrieved from the 12 suspects identified so far.
Read Also: Watch Video: Only Hardwork Can Help Us To Win Kintampo Seats For The First Time-PCs.

The Navrongo Police Commander, ASP Francis Agyare said, even though law and order has been restored, his outfit will ensure life within the two communities returns to normal.
"We arrested 11 suspects [on Saturday, December 12] and one [on Sunday] making 12 suspects in all."

"We have recorded three deaths, a lady and three males. We have also retrieved one more pump action guns and three single barrel guns. This morning we have retrieved an AK-47, a quantity of ammunition and one person has been arrested. Calm has been restored and we are not taking chances.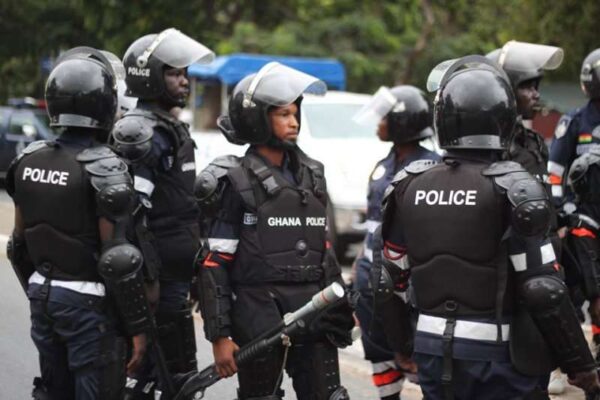 We're working to ensure that things in the two communities return to normal," he said.
ASP Agyare also said police were processing suspects for court as soon as possible.
"Taking statements from 12 suspects is not a small thing so, we started Sunday morning and it's still ongoing so if we are able to finish by Monday fine, if not, by Tuesday, December 15, we should put them before court."
Mr. Agyare also stated that a proposal has been put before the Upper East Regional security council and when approved will stiffen the curfew in the area to avert the further occurrence of the unfortunate situation.