Dr. John Ampontuah Kumah Esquire is an Entrepreneur by birth, a Lawyer by Profession, a Politician by choice and currently the CEO of the National Entrepreneurship and Innovation Programme (NEIP) under the Office of the President.
Mr. Kumah was adjudged the most Efficient, Prominent Appointee For 2018 In Ghana's Government and was also listed among President Akufo-Addo's top 20 Most Humble and respectful Appointees In 2019.
Dr. Kumah holds a Doctorate in Business Administration with specialty in Business Innovation among SMEs from the Swiss Business School and two master's degrees in various disciplines from different universities. He has a Masters in Applied Business Research – Swiss Business School, Switzerland, Executive Masters in Business Administration (Finance) from GIMPA.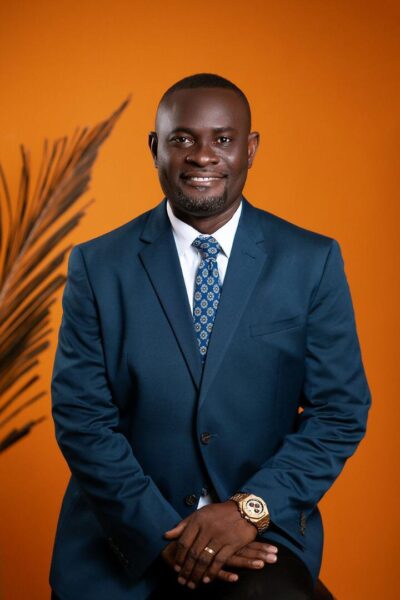 Read Also: Martin Amidu Resigns As Special Prosecutor
Dr. Kumah holds a Bachelor Degree of Arts in Economics with Philosophy from the University of Ghana (Legon), a Degree in Law (LLB) from the University of Ghana, and a Professional Law Degree (BL) from Ghana School of Law, and was admitted to the Ghana Bar in 2013, as a Solicitor and Legal Practitioner for the Supreme Court of Ghana.
Dr Kumah has served as a member of the NPP National Communications Team prior to the 2016 elections and is the founding President of the Young Patriots, a youth political activists group in Ghana.
Dr. Kumah is an astute Politician with unflinching support for youth. He has a great passion for entrepreneurship and youth empowerment activities. He has over seventeen (17) years of continuous working and leadership experience.
He was a founding member of Aduaprokye Chambers and Managing Partner of the Law Firm located at Adabraka in Accra until his appointment by his Excellency the President of the Republic as the CEO of NEIP in 2017. He was the Chief Executive Officer for the National Entrepreneurship and Innovation Programme (NEIP), a flagship program of the government of Ghana responsible for youth empowerment, creativity, and innovation. He successfully positioned the NEIP as the Enabler of the Entrepreneurship Ecosystem in Ghana. Under his leadership, the program unprecedentedly trained 45,000 start-ups from 2017 to 2020 under the Presidential Business Support Programme and supported 10,000 beneficiaries with funds ranging from Ghs2,000.00 to GHS 100,000.
He is happily married to Apostle Mrs. Lilian Kumah, founder and Senior Pastor of Disciple of Christ Ministries Worldwide where Mr. Kumah has served as the Church Board Chairman since 2015. They have four (4) biological children and many other foster children.