The Commission on Human Rights and Administrative Justice (CHRAJ) has exonerated the former Environment Minister, Prof Kwabena Frimpong-Boateng of being involved in galamsey activities.
The Commission says its investigations into the claims against the venerable professor proved to be untrue.
The Commissioner of CHRAJ, Joseph Whittal thus indicated that the allegations against the Professor were baseless.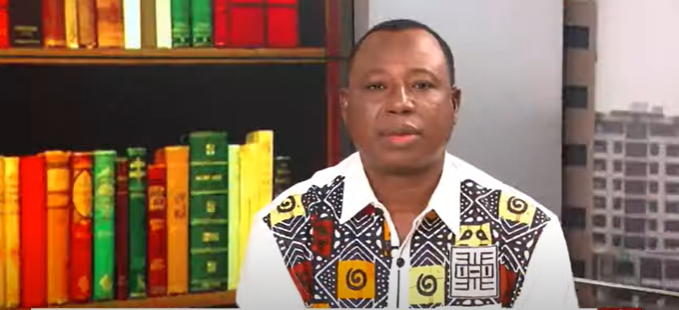 "We investigated allegations made against Prof Frimpong-Boateng. We went in and did a very thorough investigation, came out with our report, a 116-page report, and the offshoot is that he was not involved in any illegal mining concessions," he said in an interview with TV3 on Tuesday, April 25.
Mr Whittal however, said the former Chairman of the Inter-Ministerial Committee on Illegal Mining (IMCIM) has difficulties accessing his legal concessions.
"He had genuine concessions which he had difficulties even starting because of community violence against his company."
Prof Frimpong-Boateng, the former Chairman of the Inter-Ministerial Committee on Illegal Mining (IMCIM) has submitted names of people in government who frustrated his effort to fight what is locally called 'galamsey' when he was Environment Minister.
In the said document, the renowned surgeon mentioned some individuals he claims frustrated his effort and the committee he chaired from addressing the canker.
"Throughout our struggle with illegalities in the small-scale mining sector, what baffled me was the total disregard of the President's commitment to protecting the environment.
"I can state without any equivocation that many party officials from the national to the unit committee level had their friends, PAs, agents, relatives, financiers, or relatives engaged in illegal mining. Most of them engaged Chinese working for them.
"I am not referring to party people who had their legitimate concession and were mining sustainably as they were instructed to do.
"There are appointees in the Jubilee House that are doing or supporting illegal mining or interfering with the fight against the menace," excerpts of the document said.
Professor Frimpong also accused a former NPP MP in the Ashanti Region of selling illegally acquired concessions at GH¢200,000 each.
According to him, this "infuriated the party in the constituency so during the 2020 primaries to select a candidate the electorate voted against NPP MP, the then sitting MP, who was more resourced than other candidates.
However, some of the persons mentioned in the report have denied same.
Meanwhile, counter-allegations were made against the former minister.
But the Commissioner of CHRAJ has stated same allegations that were made against Professor Frimpong-Boateng were found to be baseless.
DISCLAIMER: The Views, Comments, Opinions, Contributions and Statements made by Readers and Contributors on this platform do not necessarily represent the views or policies of Homebase Television Ltd.
Visit Our Social Media for More
About Author