The Dean of the School of Public Health at the University of Health and Allied Sciences (UHAS), Prof. Frank Baiden has emphasized the urgent need to integrate family planning education and the use of modern contraceptives into the curricula for schools.
He said this is a crucial step towards empowering young people with the knowledge and tools they need to make informed decisions about their reproductive health.
He was speaking at the World Contraceptive Week celebration at Kpando, which was themed "Family Planning: Your Choice, Your Freedom."
"We are currently in the information age, all the students for whom we do not want to provide the information have access to it already, it's all over the internet. So why wouldn't we rather want to guide them into information that is useful than rather stay away from discussing it and putting it into the curriculum so that they would be well informed to make the right choices" Prof. Baiden stated.
He also emphasized the importance of championing a campaign against stigma and misconceptions surrounding family planning, particularly among young people.
"This is something that we need to wake up to as adults and discuss this issue passionately, or rather be at the end of care and see an adolescent come in with unsafe abortion and in a very unfortunate situation, most terribly bleeding to death," he added.
Prof. Baiden's call for curriculum integration aligns with global efforts to ensure that young people have access to comprehensive sex education, which includes information about family planning and contraceptive methods.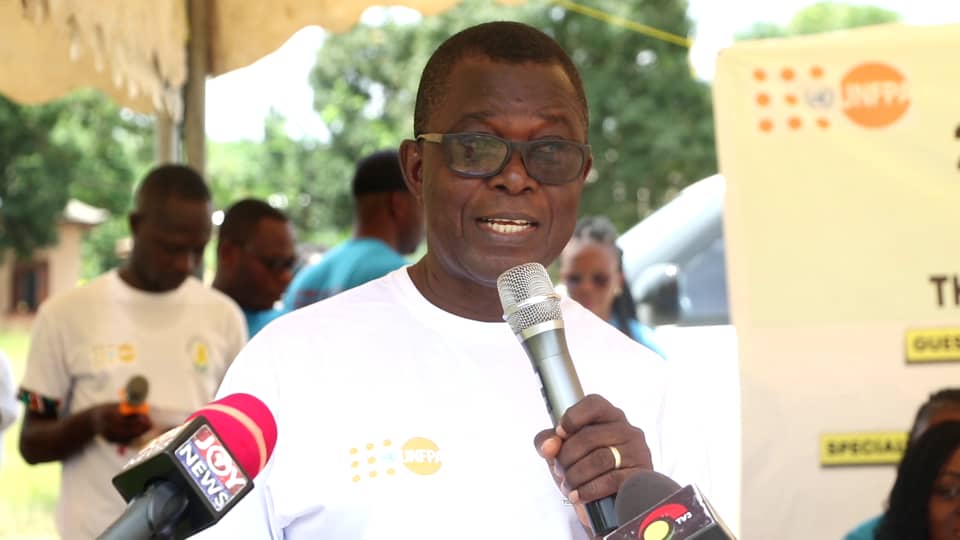 The Kpando Municipal Health Director, Dr. Samuel Abudey counseled the citizenry to endeavor to plan a family size they would be capable of taking care of in order not to overburden themselves and society.
He encouraged them to visit the nearest health facility and select their preferred method for birth control to manage their family sizes.
Family planning is the practice of controlling the number and timing of pregnancies, for the health and well-being of individuals and families.
According to the World Health Organization, the number of women desiring to use family planning was pegged at almost 1.1 billion in 2021, while the number of women using a modern contraceptive method increased from 663 million to 851 million. 70 million women are projected to accept family planning methods by 2030.
DISCLAIMER: The Views, Comments, Opinions, Contributions and Statements made by Readers and Contributors on this platform do not necessarily represent the views or policy of Multimedia Group Limited.
Visit Our Social Media for More
About Author