Prez. Akufo-Addo extends closure of Ghana's borders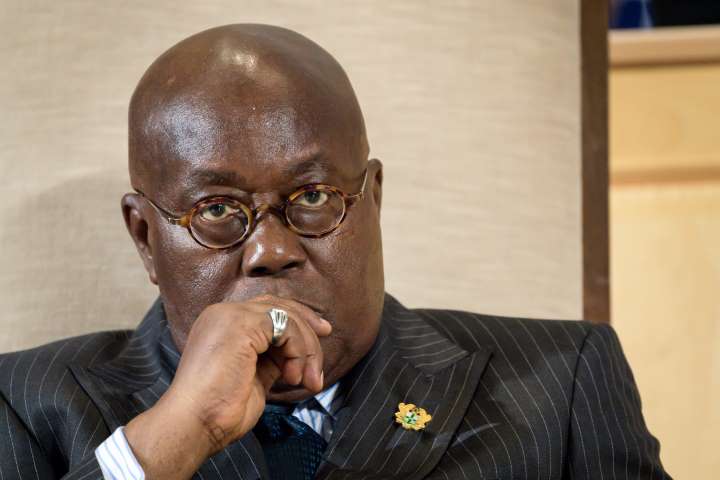 Views: 192
Read Time:
1 Minute, 2 Second
President Akufo-Addo has extended the closure of Ghana's borders.
The border closure has been extended by two weeks.
This was made known by Minister for Information Kojo Oppong Nkrumah. In a series of tweets he wrote "Hi Folks, President @NAkufoAddo has by a new executive instrument, EI 66, extended the closure of Ghana's borders by another two weeks effective midnight tomorrow April 5."
"This is to ensure that the risk of importation of covid-19 cases will remain curtailed while we focus on the enhanced tracing and testing program currently underway."
"Mr President believes that these tough decisions are necessary to protect the lives of Ghanaians despite the inconvenience it causes to many."
Read Also: President Trump stops amidst coronavirus crisis for prayer call with pastors: 'I have to find time'
"We continue to thank essential service providers who are at the frontlines of this covid-19 response program. We also thank the people of Ghana for their cooperation thus far. #ThisTooShallPass"
Last 2 weeks the President annouced the closure of Ghana's borders as a means to curb the importation of COVID -19 cases.
He also announced a partial lockdown of Accra and Kumasi. Ghana's Covid 19 cases stand at 205 with 5 deaths.