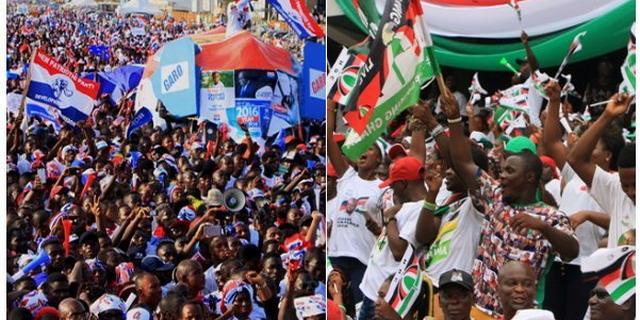 Director of Advocacy and Policy Engagement at the Center for Democratic Development (CDD-Ghana), Dr Kojo Pumpuni Asante is worried about political activities that threaten Ghana's democracy.
According to him, due to the enormous resources pumped into campaigns, many elected leaders tend to prioritise the need to recoup their expenses than the development of the nation.
This practice, he believes could lead to anarchy when ordinary Ghanaians begin to feel marginalised in the development of the country.
"We actually risk the democracy that we have established. And we are 30 years into the Fourth Republic and we are putting it at risk. Because increasingly, the people who come into government because they need to recoup their investment, and of course some of them are greedy and they want to amass all the wealth, we don't get the development and dividends that we are supposed to get.
"And people are beginning to ask themselves 'why should we continue doing this?' So we are running out of time and we need to correct these problems," he said.
Dr. Pumpuni Asante made these assertions when contributing to the topic "The critical issue of transparency and ethics in a political party and election campaign financing in Ghana" on Joy FM's Super Morning Show, on Thursday.
According to research, it is estimated that a candidate in a parliamentary contest in Ghana spends around GH₵350,000 ($60,000) on their campaign.
At the presidential level, a candidate is required to spend significantly more, with figures ranging from GH₵5 million ($867,000) to GH₵50 million ($8.67 million) or even more.
These costs are primarily for advertising, transportation, and paying party agents and supporters.
Contributing to the same discussion, JoyNews' anchor, Raymond Acquah said some of these expenses are unnecessary.
He cited instances where Members of Parliament fund weddings, funerals and some development projects for their constituents, thereby unnecessarily burdening themselves.
DISCLAIMER: The Views, Comments, Opinions, Contributions and Statements made by Readers and Contributors on this platform do not necessarily represent the views or policies of Homebase Television Ltd.
Visit Our Social Media for More
About Author