Playback: PM Express discusses E-levy implementation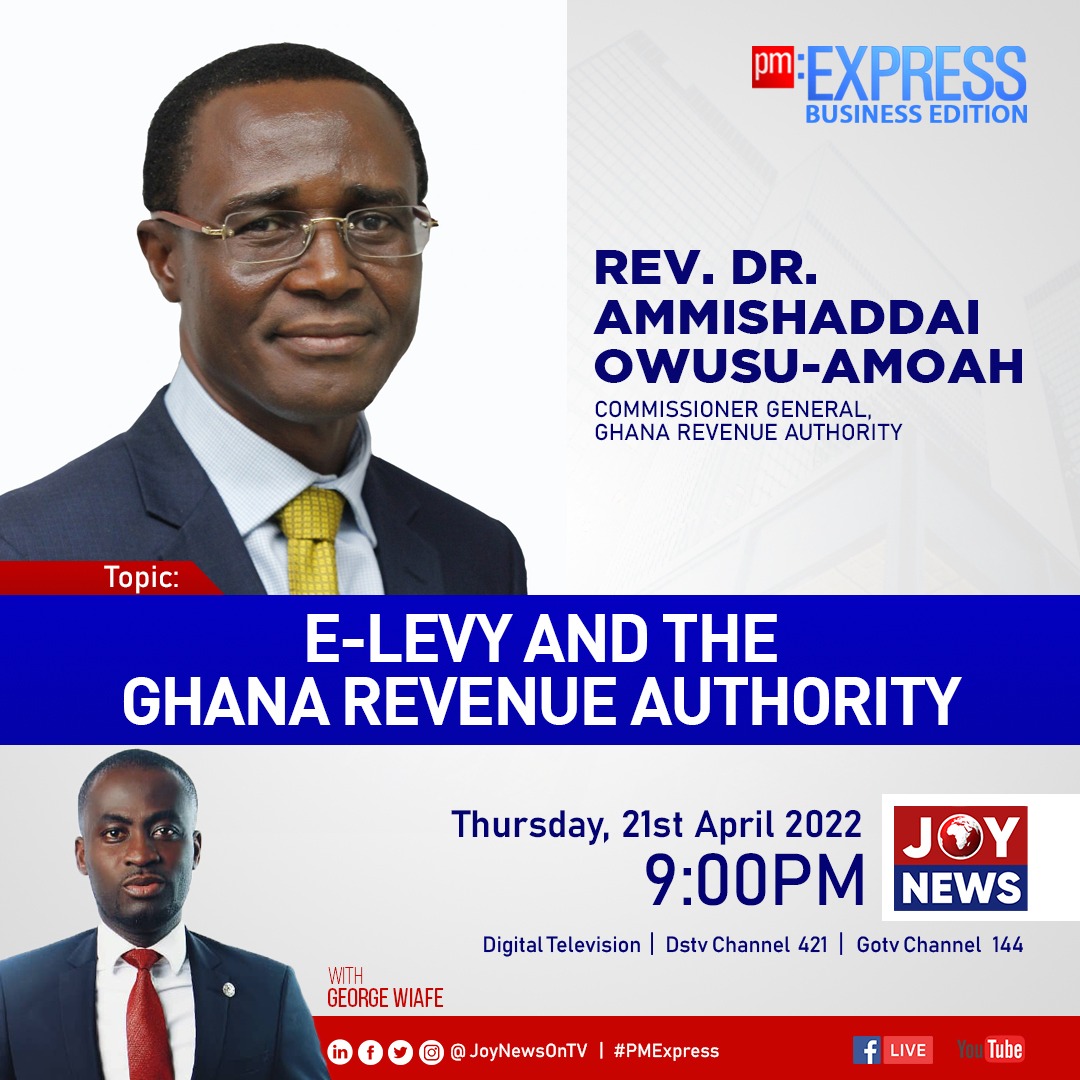 The Deputy Ranking Member on Parliament's Communications Committee, Sam Nartey George has raised concern about the preparedness of government ahead of the implementation of the Electronic Transfer Levy (E-levy).
According to him, the system acquired to facilitate the implementation of the tax policy lacks the ability to identify exempted transfers.
He noted that the Ghana Revenue Authority (GRA) has admitted that all transactions done when the system is in place, will attract a 1.5% levy since crucial analysis that authorise it to operate, has not been carried out yet.
On the back of this development, the Business Edition of PM Express seeks to find answers on the preparedness of the GRA to start the implementation of the electronic transaction levy.
The guest for the programme is the Commissioner-General of Ghana Revenue Authority, Rev. Dr. Ammishaddai Owusu-Amoah
Visit Our Social Media for More