Playback: PM Express discuss the state of Ghana's economy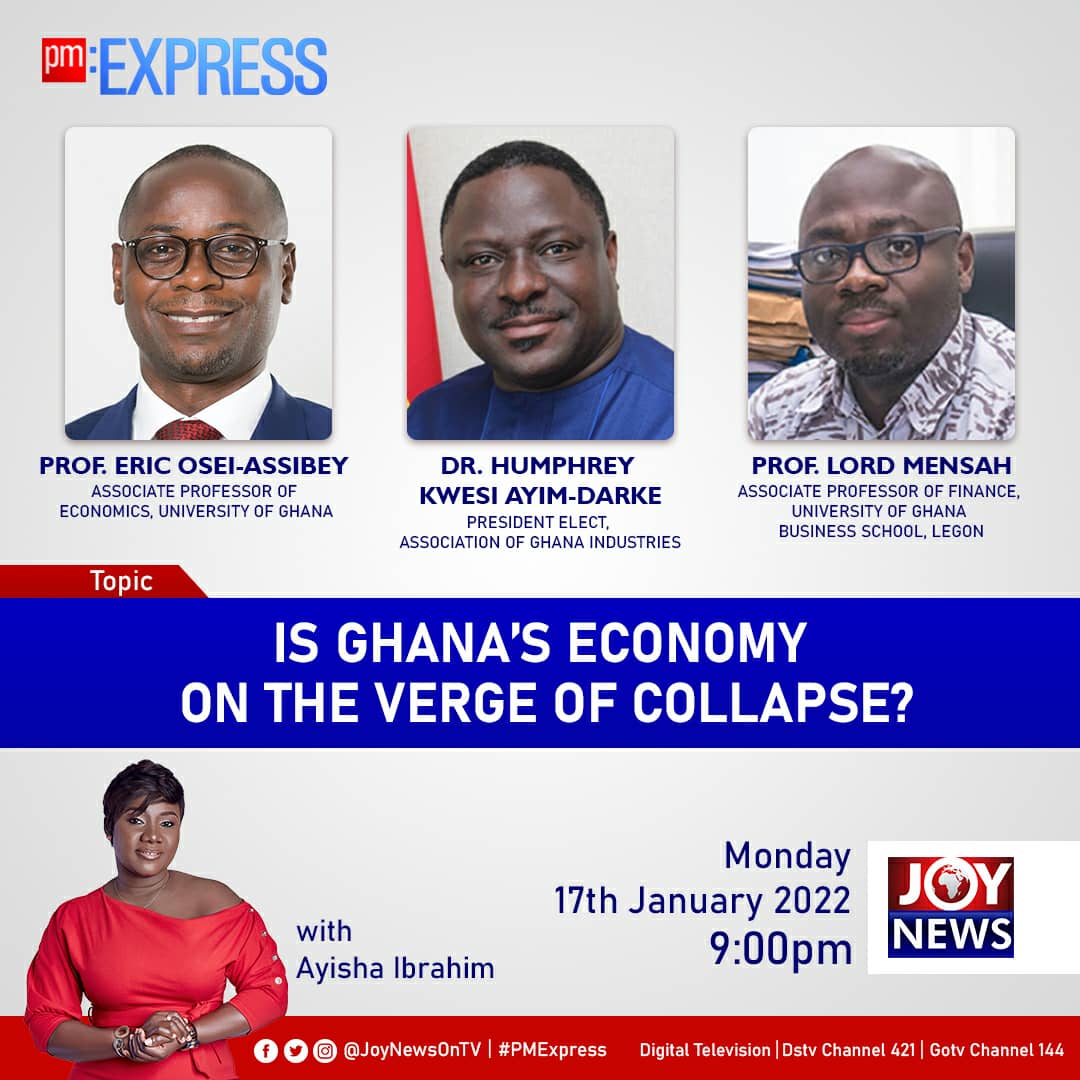 International ratings agency, Fitch, has downgraded Ghana's Long-Term Foreign-Currency Issuer Default Rating (IDR) to 'B-' from 'B' with a negative outlook.
The downgrade of Ghana's IDRs and Negative Outlook reflect the sovereign's loss of access to international capital markets in the second-half of 2021, following a pandemic-related [COVID-19] surge in government debt.
Fitch in a report said "this comes in the context of uncertainty about the government's ability to stabilise debt and against a backdrop of tightening global financing conditions. In our view, Ghana's ability to deliver on planned fiscal consolidation efforts could be hindered by the heavier reliance on domestic debt issuance with higher interest costs, in the context of an already exceptionally high interest expenditure to revenue ratio."
In this regard on PM Express tonight, host Ayisha Ibrahim asks "Is Ghana's economy on the verge of collapse?"
She was joined by Associate Professor of Economics,Professor Eric Osei-Assibey, President Elect of the Ghana Association of Industries, Dr. Humphrey Kwesi Ayim-Darke and Associate Professor of Finance, Professor Lord Mensah.