Peace Hyde's Young, Famous and African on Netflix gets rave reviews on social media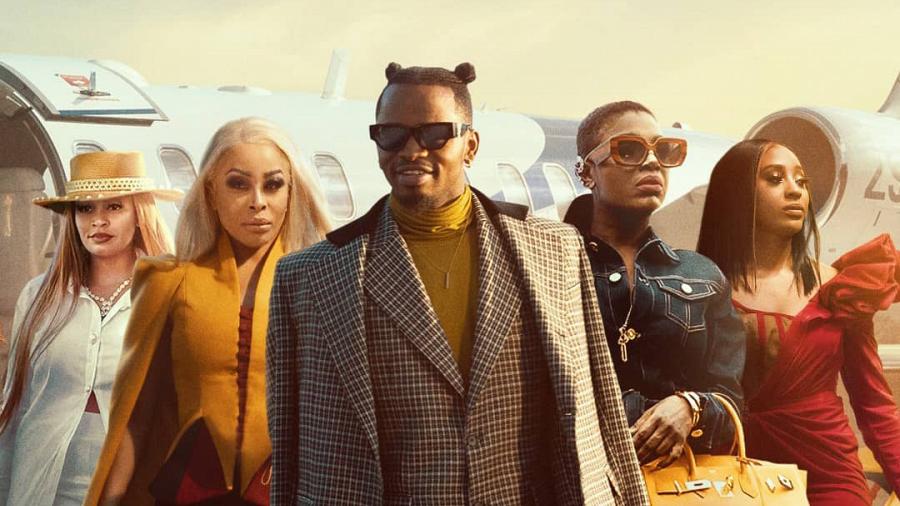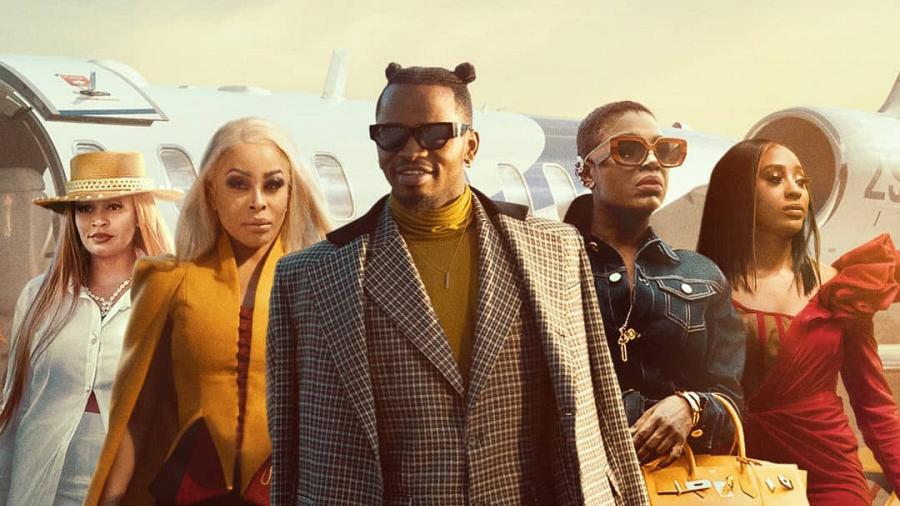 Young, Famous and African is the freshest reality tv on the continent about financially endowed African personalities.
The series is the first Africa Reality Original series for Netflix which shows a crew of famed, affluent stars as they play. flirt and feud in Johannesburg South Africa.
The Netflix original series was created and executively produced by Ghanaian media gurus, Peace Hyde, and Martin Asare-Amankwa.
With all the drama that unfolds in the lives of these young rich personalities from across Africa, fervent viewers could not withhold their opinions.
It all started at the Arabic night 😁 #YoungFamousAndAfrican pic.twitter.com/Jqxq8ZLSTD

— Zari (@ZariTheBosslady) March 19, 2022
Zari "the boss lady" once said: #YoungFamousAndAfrican pic.twitter.com/5n2UtWPDmC

— The smoothest Dj (@djmoajay_) March 20, 2022
I'm confused what's wrong with Zari telling everyone thank you for coming on a trip SHE PLANNED!! I thought that's what the host do!!#YoungFamousAndAfrican pic.twitter.com/LCsdMv7wwE

— life is great ᴺᴹ (@minajmamax) March 21, 2022
Well, probably referring to them as young because unfortunately in Africa, people acquire their equivalent wealth or more at waay much older ages. So, for real they're the youngest among people in their net worth range.

— Sharon Munanie (@SharonMunanie1) March 20, 2022
Everybody wanna be Zari but nobody wanna let Zari be Zari 😭😭.

Make it make sense 😁.#YoungFamousAndAfrican pic.twitter.com/xpGNnO6soY

— 🌻Adongo🌻 (@Dee_Ogola) March 20, 2022
Me trying to understand why everybody is mad at Zari 🤔. #YoungFamousAfrican #YoungFamousAndAfrican pic.twitter.com/aHEF7SL1rZ

— Phyllicia🖤 (@bpearld) March 21, 2022
It was hilarious the way Annie Idibia kept insisting that her husband only likes dark skin girls & Zari wouldn't be his type. Honey, Zari is ERRRBADY type.
You're going out sad😭😭#YoungFamousAndAfrican

— SkepticsAnon 🇰🇪 (@Dee_KM95) March 21, 2022
2face: I remember the first time when you heard I impregnated someone.
Annie: We were young😂😂

This woman is gone gone, nothing can make her love this man any less. #YoungFamousAndAfrican https://t.co/JhygxKW7Pj

— Joviita Kandjumbwa (@JoviitaK) March 20, 2022
I just asked my cousin if she thought Annie Idibia was a ride or die chic.

Her: "She's not riding, she's just dying."

Ma'am what?! 😭 #YoungFamousAndAfrican #YoungFamousAfrican

— Menee Hammah (@StonecoldEsi) March 19, 2022
Annie: you ain't even my husband's type
Zari: when they cheat they do it with the opposite type 😅 #YoungFamousAndAfrican pic.twitter.com/Tmp1i6YgID

— All Kenyan 🇰🇪 (@AllKenyan_KE) March 19, 2022
Naked dj just strapped a savage response like that and went on like nothing happened chile!#YoungFamousAndAfrican #YoungFamousAfrican pic.twitter.com/SrIZrkTOYL

— 彡levi゚pov (@safetynet_now) March 20, 2022
When Zari said to Swanky she only called 2Face to the side just to greet😳😳🙄… I agree she is the boss lady that she thinks she is BUT if you watch and listen attentively this lady is very manipulative and was disrespectful to Annie, I must say #YoungFamousAndAfrican pic.twitter.com/28Ooe6us0H

— Zinzi Mqungquto (@zinzi24) March 20, 2022
Annie's husband's name being Innocent is so ironic, 2Face is way more appropriate #YoungFamousAndAfrican pic.twitter.com/8krU3l7kkH

— ♛ ✨Confujan🥴🇻🇨 (@AquanxD) March 20, 2022
Annie is the woman that stayed.. Zari is the woman that left . There is always gonna be conflict with the two because they represent two different outcomes #YoungFamousAndAfrican

— sheeks (@sheeks25559829) March 18, 2022
I never want to love anyone as much as Annie loves 2Face #YoungFamousAndAfrican #YoungFamousAfrican pic.twitter.com/phnR1z1D6i

— 🇳🇬NaijaGal🇳🇬 (@Naija4LifeO) March 18, 2022
Annie is stupid in love
Nadia is unnecessary
Kayleigh is Honest and fair
Khanyi is failing to accept that Zari's Crown is bigger than hers. And she think she's the group leader.
Zari's is indeed the Boss Lady,confident and super intimidating.#YoungFamousAndAfrican

— Mmathabo (@Mmathabo_M) March 20, 2022
Nadia doesn't like Zari because Diamond ignored her As soon as Zari walked in… how is that Zari's fault? #YoungFamousAndAfrican pic.twitter.com/imbAUOuUep

— ontiretse (@ontiretse27) March 18, 2022
Can we take a minute to appreciate the real star of the show? Swanky's fashion sense is just top notch. #youngfamousafrican#YoungFamousAndAfrican pic.twitter.com/C9mMtOwano

— Jane Brown (@itsjanebrown) March 19, 2022
If we being honest,Andile is the real star of the show🤭. You bring your 2 baby mama's to yo party,meanwhile rubbing up on ya homeboys' babymama who has a new man,and to top it off,you officiate the wedding of the sworn enemy of your crush?
Heeeeeectic.😅#YoungFamousAndAfrican

— Soft Life Ambassador (@SoteriaNanna) March 20, 2022
Every man in Mwanza right now thinking is this child mine or Diamonds? #YoungFamousAndAfrican pic.twitter.com/22nlDwo3yi

— Mrs A🇹🇿 (@__milaax) March 20, 2022
Diamond thinking Andile came to surprise him at Zari's house 💀💀 #YoungFamousAndAfrican #youngfamousAfrican pic.twitter.com/pMp976gjE5

— JP Lacour (@jpaskalina) March 18, 2022
'Brother this is my family'
And they end the season!!!
Give me season 2 right the fuck now #YoungFamousAndAfrican pic.twitter.com/KhhFY5CUnT

— Teni⁷ (@pwettycoco) March 20, 2022
Visit Our Social Media for More