Asenso Boakye Wins NPP Bantama Constituency Primary
Electionbillboard – NPP Primaries Election – 20/06/20 – The Deputy Chief of Staff, Francis Asenso-Boakye has won the Bantama Constituency Primaries. Hbtvghana.com can report.
He has been able to defeat the incumbent member of parliament (MP) for Bantama Constituency, Daniel Okyem Aboagye with 334 votes.
NPP Primaries: Asante Akyem North NPP Delegates Voting Despite Court Injunction
Okyem Aboagye in a similar fashion snatched the seat from Henry Kwabena Kokofu in the last parliamentary primary in Bantama.
There was however confusion at the Cultural Centre polling station [Click to See] during voting in the morning.
The confusion started when someone said to be an official of the Bureau of National Investigations (BNI) cast his vote.
The security detail at the Cultural Centre polling station maintained law and order after the scuffle.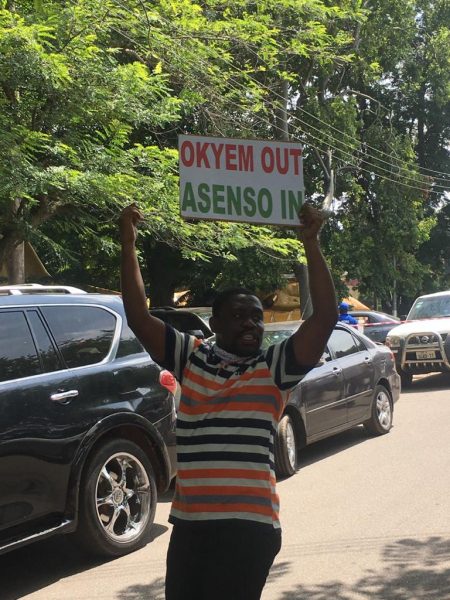 At the end of the election, Francis Asenso Boakye had 456 votes whiles Daniel Okyem Aboagye had 122 votes.
Asenso-Boakye's victory message
In a victory speech, Asenso-Boakye expressed appreciation to the delegates for electing him.
He also thanked President Nana Addo Dankwa Akufo-Addo for appointing him to serve in his administration, which he said had brought a lot of blessing to him and his family.
Source: Elizabeth Egyin | Hbtvghana.com