NPP can't break the 8 with how they are handling the economy – Prof Gatsi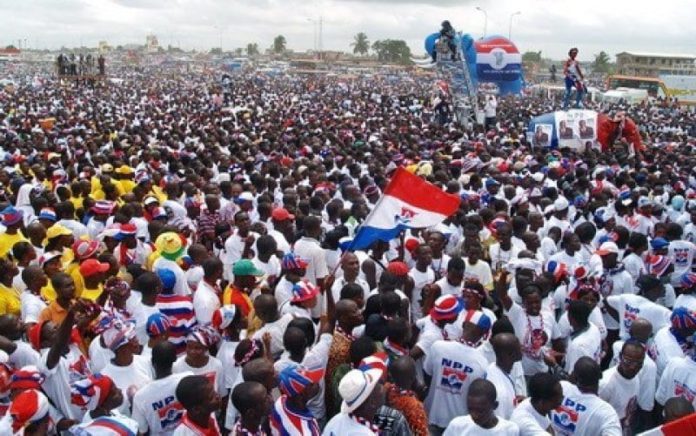 The Dean of Business School of the University of Cape Coast, Professor John Gasti, has cast doubt on the governing New Patriotic Party (NPP's) ability to secure victory in the 2024 election.
According to him, the Party's failure to tactfully manage the country's ailing economy will cost them in the next polls.
The NPP, after securing victory in the 2020 Presidential election, has been looking forward to winning the 2024 election as well.
However, since the inception of the Fourth Republic, no political party has exceeded two tenures in office.
The ruling party, nonetheless, is determined to be the first party to achieve such an objective, as such the mantra 'Breaking the Eight'.
But the Professor speaking on Accra-based Citi FM was sceptical about the actualisation of this objective.
"I believe that the signal by this cumulative effect is that Ghanaians are not satisfied that the economy has been handled well in their interest. I do not think the economy can break the eight.
"The eight-year cycle is not just an event that takes place. It is based on the cumulative effect of what you are doing," he said on Tuesday.
He further added that Ghanaians will maintain a government that prioritises the citizenry's needs from the beginning to the end.
"I think political parties should know that it is a clear verdict. It is not that Ghanaians have agreed that every eight years, we should change. Because every eight years, Ghanaians realise that their well-being is nothing to write home about," he explained.
Meanwhile, the London-based Economic Intelligence Unit (EIU) has projected in their latest five-year forecast publication that NDC will win the polls on the condition that it replaces John Mahama as Flagbearer.
Visit Our Social Media for More