Nothing barred Akufo-Addo from assenting to E-Levy Bill – Bobby Banson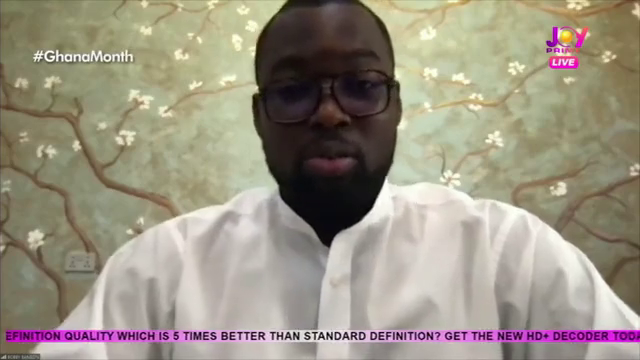 A private legal practitioner Bobby Banson says President Akufo-Addo has not done anything wrong by signing the E-Levy Bill into law, despite the Minority challenging the Bill's approval.
He stated that constitutionally, nothing could have restrained the President from undertaking that exercise; however, the NDC lawmakers reserved the legal right to secure an application to stop the President until a determination of the Supreme Court case.
"Parliament, in exercising its constitutional mandate, has passed a law, and it's been taken to the President for assent; the President, in the exercise of his constitutional mandate, has assented to that Bill. The Minority is challenging the passage of that bill because of the quorum issue.
"When the Minority filed or initiated that act, they have not brought an application to restrain the President from assenting to that Bill, pending the determination of the Supreme Court matter," he said.
President Akufo-Addo signed the Electronic Transaction Levy (E-Levy) into law on Thursday.
His act has been condemned by the Minority in Parliament, who have argued that the President should have held on, especially when there is a pending Supreme Court case over the approval of the Levy.
The Minority Leader, Haruna Iddrisu, and his colleagues Mahama Ayariga and Samuel Okudzeto Ablakwa have already dragged the Attorney-General to the Supreme Court over the approval of the E-Levy.
They contend that Parliament did not have the required number of at least half of its members present when the controversial tax policy was approved.
They want the Supreme Court to declare that the said approval was contrary to law.
In an interview with JoyNews on Thursday, the Minority's Spokesperson on Defence and Interior, James Agalga, argued that the President's action was wrong.
"When an official process has been set in motion, a writ was filed, you must not do anything to compromise the work of the court. The President knows this too well,' he said.
But according to Bobby Banson, the Minority failed to make any effort that could stop President Akufo-Addo from exercising his constitutional mandate.
Nana Akufo-Addo, however, could have opted to stay away from assenting until a final declaration is made by the Supreme Court, Banson added.
"There is no such application; so ordinarily, it would have been that maybe the Minority would bring an application for injunction – that would not have even worked because it's a constitutional mandate.
"In law, there is nothing that holds the President or restrains the President. However, one would have said that in the exercise of discretionary powers by the President, the President could have exercised his discretion not to assent to the Bill until the Supreme Court determines the matter."
Visit Our Social Media for More