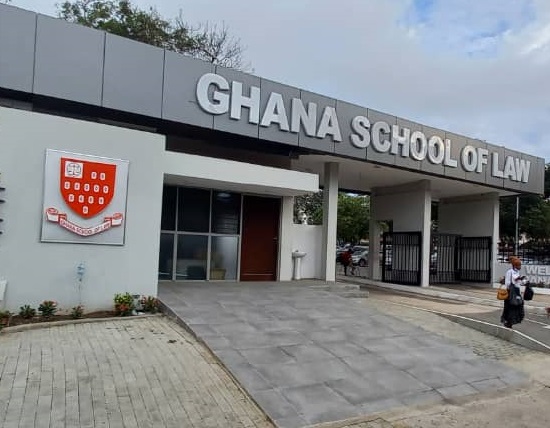 Former Director of the Ghana School of Law, Kwaku Ansa-Asare, says no Chief Justice will be able to reform legal education in Ghana.
According to him, it is not their job to do so as legal education is the domain of legal educators and not the Chief Justice.
Speaking on JoyNews' PM Express, he explained that the core mandate of the Chief Justice is to superintend over the justice delivery system and the judicial service rather than meddle in how legal education is carried out in the country.
"No Chief Justice will be able to reform legal education in this country. It is not their job. Chief Justices are there to superintend justice delivery systems from the corridors of the judicial service and the judiciary. Legal education is not part and parcel of judicial activism," he stated.
He noted that the problem with Ghana's legal education system is the fact that it has been merged with the justice delivery system rather than it being treated as part of the general education system.
"Elsewhere you have legal education as a separate and distinct thing from the justice delivery system. They are not cut out for legal education. So we're better off leaving legal education in the hands of legal educators, period!
"So believe you me no Chief Justice – if I have to cast my vote I'll cast my vote for none of them. Because I don't expect any of them, be it Yonny Kulendi or Gertrude Torkonoo to come and reshape the legal environment. It's not possible.
"So I have always held the view that Ghana as a nation will be better off if legal education is entrusted in the hands of those who are trained to be legal educators and are therefore [in] the legal education environment.
"Apart from that, what I can say in this regard is if anybody should tell you that either Justice Gertrude Torkonoo or Yonny Kulendi as Chief Justice or whatever will undertake any reform in legal education I do not think the person is speaking truth," he argued.
DISCLAIMER: The Views, Comments, Opinions, Contributions and Statements made by Readers and Contributors on this platform do not necessarily represent the views or policies of Homebase Television Ltd.
Visit Our Social Media for More
About Author