New ICT centre commissioned for Osu Ringway Basic School
A new Information and Communication Technology (ICT) centre has been commissioned for the Osu Ringway Basic School as part of efforts to improve the academic performance of students.
The centre has been equipped with more than 20 computers which have the relevant accessories and gadgets that would enhance the study of ICT in the school.
At the commission of the centre, the Osu Mantse, Notse Nii Nortey Owuo IV, explained that the study of computer and information technology is relevant to modern courses; hence, more efforts are underway to ensure that other schools in Osu and its environs benefit from the ICT expansion project.
He was hopeful the project would help change the educational direction of the community, and also improve the performance of students.
In his view, the students would be well-positioned to abreast themselves with global issues and contribute meaningfully to national issues if they make good use of the ICT centre.
"Those who hope to rule tomorrow are persons who are IT literate. They must understand the rudiments of technology because our world is controlled by technology. It's important to ensure that all children, not just within the Osu State but throughout Ghana, have the skills and tools and teaching necessary to get there.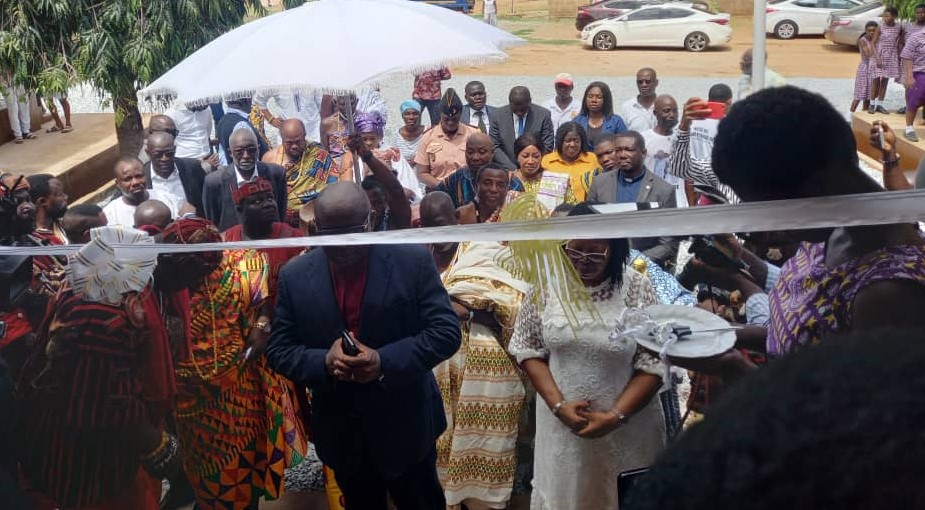 "If we do our best to improve the lives of our children today, we are sure and guaranteed that we will have a better tomorrow," he added.
On her part, the School's headmistress Ruth Ahumah expressed gratitude to the chief for his commitment to prioritise education in the community.
According to her, the new facility would be put to good use to yield the expected learning outcomes.
Visit Our Social Media for More