Military deployed to Yilo Krobo ahead of pre-paid meter installation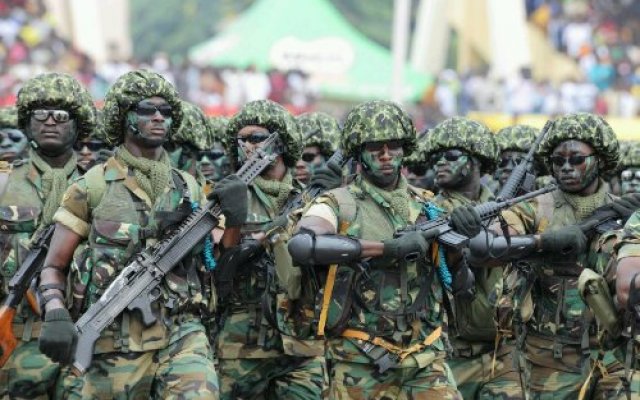 The Eastern Regional Security Council says it has deployed military personnel to the Yilo Krobo District to carry out an intelligence-led assessment ahead of the next phase of installation of pre-paid meters by the Electricity Company of Ghana (ECG).
According to the Minister, Seth Acheampong, the security personnel will ensure the safety of ECG officers who will be deployed to fix the meters.
"Our best option to have an amicable settlement. We have to allow the engineering regimens, who are task-survey and have the potential to be able to equally protect property and also to protect lives, so we have peace and overall public safety.
"The military regimens are on their way and so they are doing their recce on all the lines to be sure that no lines are broken. So the main lines are all well," he told JoyNews.
Somanya and Odumase have been in darkness since July 27, after the ECG switched off feeders supplying electricity to the two municipalities over illegal connections.
Speaking in an interview with JoyNews, the Chief Executive of ECG, Samuel Mahama, noted that some residents tampered with their transformers and reconnected power to their homes after they were disconnected for refusing to accept prepaid meters.
"When soldiers and my technicians went out there to check on it, a mob attacked them. They pelted stones and other objects at them," he narrated.
According to Mr Mahama, the staff of the ECG were forced to retreat as a result of the violent attacks from the natives.
In order to prevent the stealing of electricity, Mr Mahama said his outfit decided to cut the two communities off the grid.
"If somebody is tampering with it, you can't give the other person a stable power supply. If we don't have access to the grid, how can we work?" he quizzed.
Earlier, Mr Mahama had explained the reason behind deploying the military for the installation of pre-paid meters at Yilo and Manya Krobo municipalities.
In an interview on Hard Truth on Tuesday, Mr Mahama said that the soldiers were needed to protect his staff and that they were not there to instill fear in the residents.
According to him, ECG does not have the requisite number of staff for the operation, hence, decided to involve the soldiers who are also engineers
"I didn't have the requisite numbers. They are not just soldiers, the Army has an engineering regiment that has electrical engineers, I picked them up and took them to the training school, with the blessing of the National Security, and then, deployed them there to do the exercise," he explained.
Mr. Mahama also said the ECG needed the army on the ground because "we have not had the best of relationships in Manya/Yilo Krobo, so my staff needed support from the National Security."
Visit Our Social Media for More