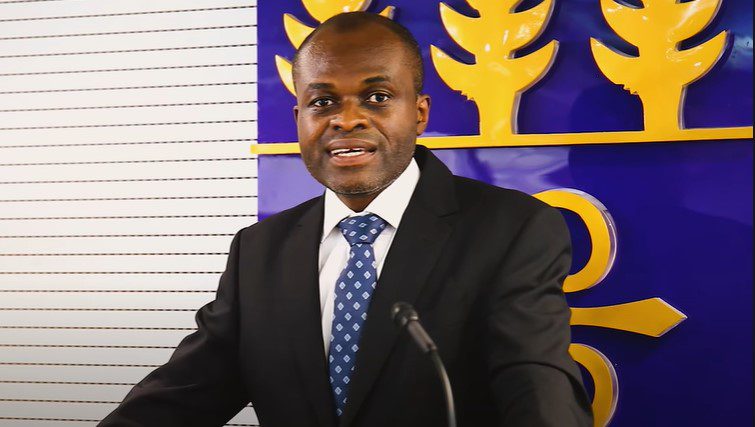 Constitutional Lawyer, Martin Kpebu, has charged the next Chief Justice to be willing to undertake serious reforms in the judicial sector to reduce the problems bedeviling the judiciary.
According to him, chief among these problems is the outdated bailiff system which needs to be revamped immediately.
He explained that due to how poorly resourced the bailiff system is, it currently contributes to the slow progress of court cases as there are not enough bailiffs to serve opposing lawyers with court papers.
"You see when you take a case to court, the way the documents are served; those who have to serve it are very few so often they're overwhelmed. So you can dress up, drive a very long distance to court only to find out that your opposing lawyer or the lawyer on the other side has not been served with your papers. So service of these papers is so crucial, it's such a debilitating problem in the justice system currently so the incoming Chief Justice has to look at it, we have to reform and increase the numbers," he said.
He noted that due to how the system is currently set up, for lawyers to have their court documents served, they have to 'bribe' court bailiffs.
"Now because the number of people involved are so few, we often have to entice these people, that's the process servers. Look let me put it bluntly, you have to give them, tip them, the tip has become mandatory to the extent that look, to be blunt, call it a bribe. If you don't pay it your papers will not get carried to the other side," he said.
He has thus suggested that more people are recruited into the bailiff system and licensed to carry out the duty in order to ease the burden.
"Let's open up the space, let's license them like lawyers, let's license a lot of them, then we can choose those we want to serve for us. You pay and choose the person you want to serve. So when they are many then they will live within what is officially paid.
"But because they're very few, the person will be paid officially but you'll still have to go and see the person and pay otherwise your paper will not be served. There are so many problems, but I think if this one is solved, I mean, this will take us a very long way."
Martin Kpebu further called for the establishment of more divorce courts.
According to him, taking into consideration the increasing number of divorce cases in the country, the existing courts dedicated to divorce proceedings are not adequate to handle all the cases thus creating a backlog of cases.
"The divorce courts are not sufficient, they're three. And you know, divorce rates are going very high so those courts are choked in the high court specifically so we need to increase the number. So like whereas when it comes to commercial courts you have at least 10 of them, when it comes to general jurisdiction cases you have at least 13 of those courts etc. land courts is also 11, divorce courts, that's the high court, they're only three. Now it's too disproportionate. We should have at least seven because the divorce rates have gone up. There's a huge backlog of cases," he said.
His comment follows President Akufo-Addo's nomination of JSC Gertrude Araba Esaaba Torkonoo for the astute position.
The President in a letter to the Council of State on Tuesday, April 25, said her nomination is to avoid any vacuum that would occur following the retirement of the current Chief Justice Kwasi Anin Yeboah on May 24.
Justice Torkornoo per this nomination, will be vetted by Parliament which will either approve her nomination or otherwise.
If she is approved, she will become the third female Chief Justice in the history of Ghana after Justices Georgina Theodora Wood and Sophia Akuffo.
DISCLAIMER: The Views, Comments, Opinions, Contributions and Statements made by Readers and Contributors on this platform do not necessarily represent the views or policies of Homebase Television Ltd.
Visit Our Social Media for More
About Author